Macro Outlook

General Economic Insights
Peak bearishness?
Emerging market investor sentiment hits a low.
The latest HSBC Emerging Markets Sentiment Survey paints a gloomy picture, with investors at their most cautious since we began our series of polls two years ago.
Just 15 per cent feel bullish about the outlook for emerging markets over the next three months, down from 21 per cent in our March survey. The number feeling bearish has risen to 38 per cent from 30 per cent, giving an overall net sentiment score of minus 23 – the lowest reading to date.
This survey, the eighth in the series, was conducted between 21 April 2022 and 1 June 2022 among 125 investors from 120 institutions representing USD538 billion of EM assets under management.
The fieldwork coincided with heightened volatility in financial markets, a deteriorating global economic outlook, and increasingly hawkish narratives from global central banks. The ongoing Russia-Ukraine war and the resultant disruption to supply chains added to the headwinds.
Investors still see interest rate hikes from developed market central banks, particularly the US Federal Reserve, as the key risk to emerging markets – though concerns over the outlook for China's growth and the impact of the war are also gaining in profile. Nearly two-thirds of those who responded to our survey expect a recession in Europe over the next two years, while 56 per cent anticipate one in the US. And a sizable 37 per cent of the investors see further significant increases in cereal prices, which are particularly important to many emerging economies.
Against this backdrop, investor risk appetite – measured on a scale where 0 is "no risk" and 10 is "highest risk" – has fallen to 5.17 from 5.75, another new low. Yet it is notable that a small minority (6 per cent) expressed a strong risk appetite (9-10), versus none in the past two surveys, suggesting that some investors think peak bearishness has already passed.
Consistent with the overall gloomy mood, cash holdings keep rising. Those with more than 10 per cent cash in their portfolio as a percentage of assets under management shot up to 33 per cent from an already high 25 per cent in the previous survey. This could be in part because cash now earns relatively decent returns due to central bank rate hikes.
Strategy
Despite the challenging backdrop, investors still see comparative opportunities in specific areas. More investors (63 per cent) are overweight Latin America than any other region, and they see it as having a positive outlook in all asset classes – particularly in local currency debt, followed by hard currency debt. In our view, the favourable view on Latin American fixed income is largely the result of the additional risk premium built into the region on the back of aggressive rate hikes over the past year.
Middle East comes second in terms of positioning, with 50 per cent of investors overweight the region. Like Latin America, Middle East is home to many commodity exporters who have benefited from elevated global commodity prices.
When it comes to equities, however, Asia stands out as the preferred destination, with net sentiment surging to 39 per cent in the latest survey, up from minus 13 per cent in March. This can be explained by the improving valuations, in our view. Investors cite mainland China, India, and Indonesia as markets with a relatively more favourable outlook.
Meanwhile, our survey suggests that investors have further reduced their exposure to Central and Eastern Europe and curbed their growth expectations significantly on a net basis, almost certainly in light of the continued armed conflict.
As usual, we asked investors about their attitudes towards environmental, social and governance (ESG) investing. Some 29 per cent of respondents said they run an ESG portfolio directly, a sharp increase on the previous survey (8 per cent), and the highest score in any of our eight surveys so far. This suggests ESG issues continue to rise in profile and importance for EM investors.
Would you like to find out more? Click here to read the full report (you must be a subscriber to HSBC Global Research).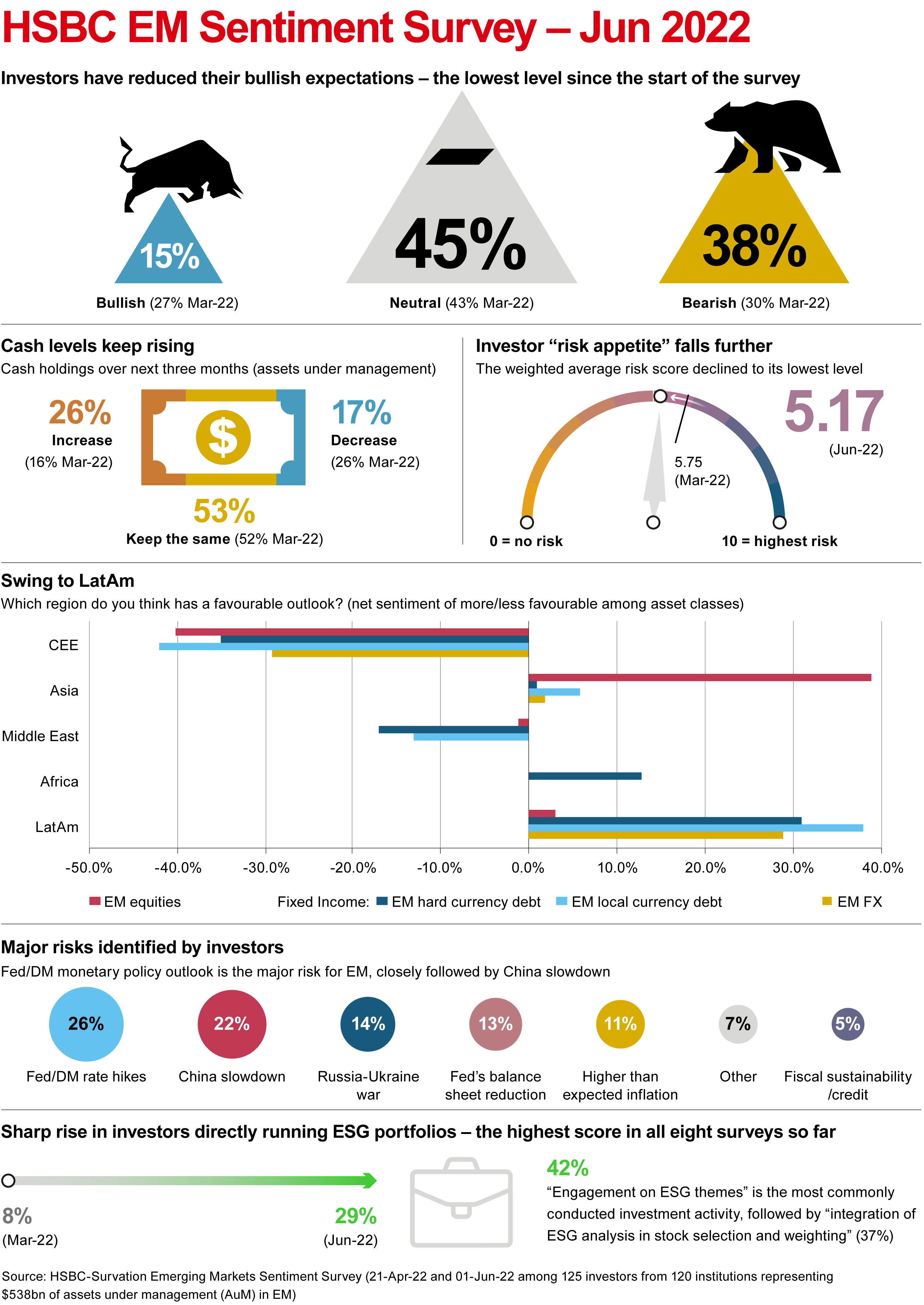 Accessing Emerging Markets
Explore our latest insights on topics as diverse as macroeconomics, technological innovation, and the future of trade.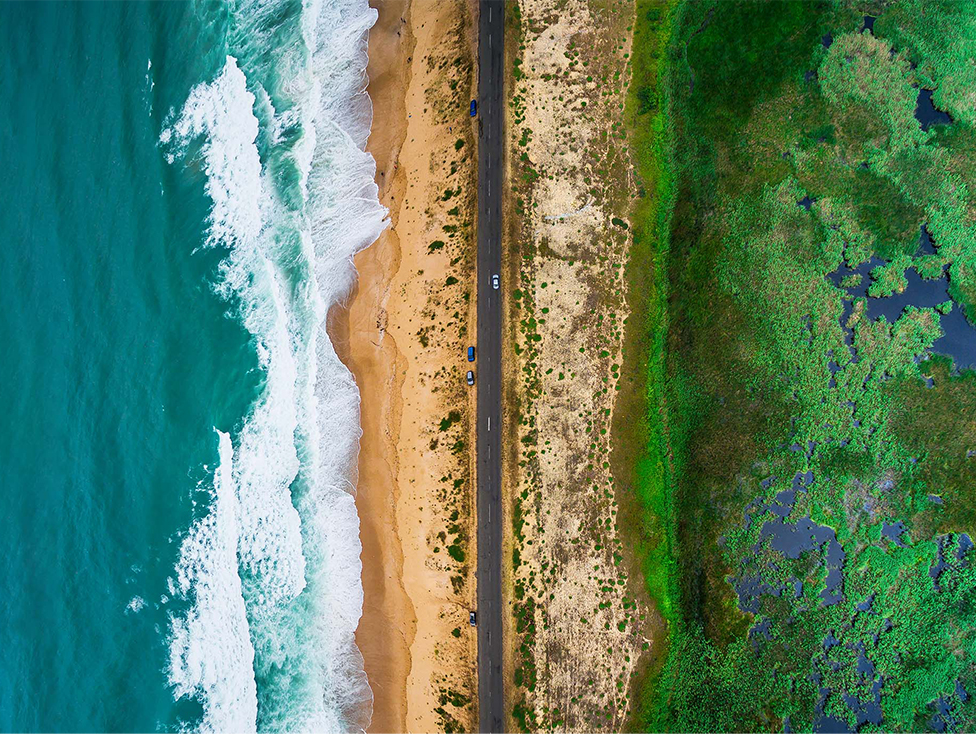 Global Research
HSBC Global Research provides information, insights and thought-provoking ideas.