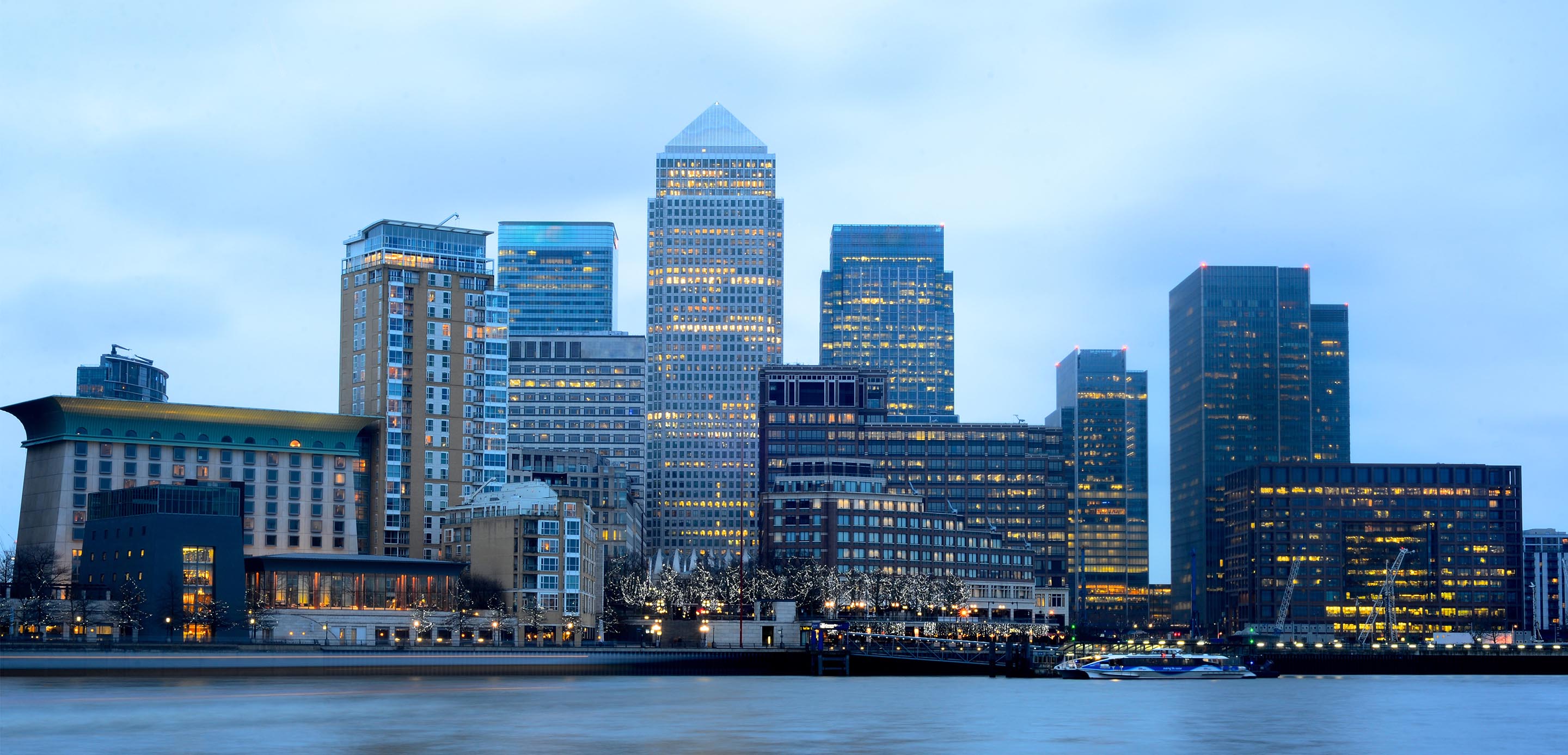 Global Research

General Research Insights
Could the British lion roar again?
Upside scenarios for the UK.
Talking the UK down is easy…
…but what could go right?
We set out the upside risks and cross-asset implications
Not the best of times for the UK economy…
'UK-bashing' is all the rage among economic commentators, and it's easy to see why. Growth is slowing while inflation remains uncomfortably high. The Bank of England has hiked rates from 0.1% to 4% in a little over a year, with the true impact of that tightening yet to make itself felt. As households and businesses face a surge in energy bills, food, mortgages and other costs, consumer confidence is in the doldrums.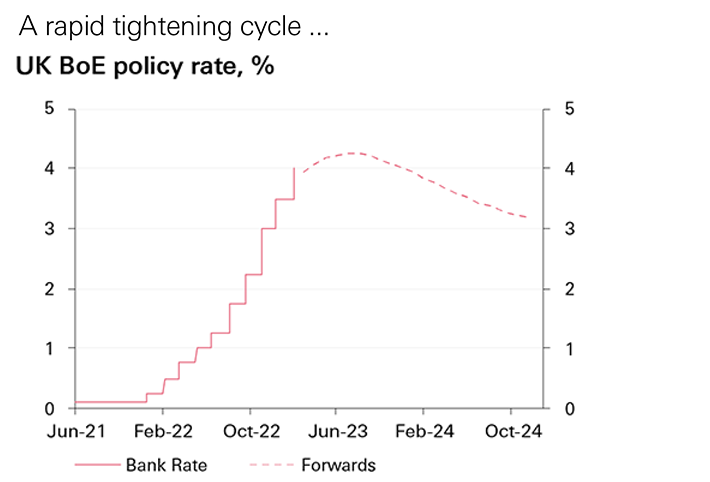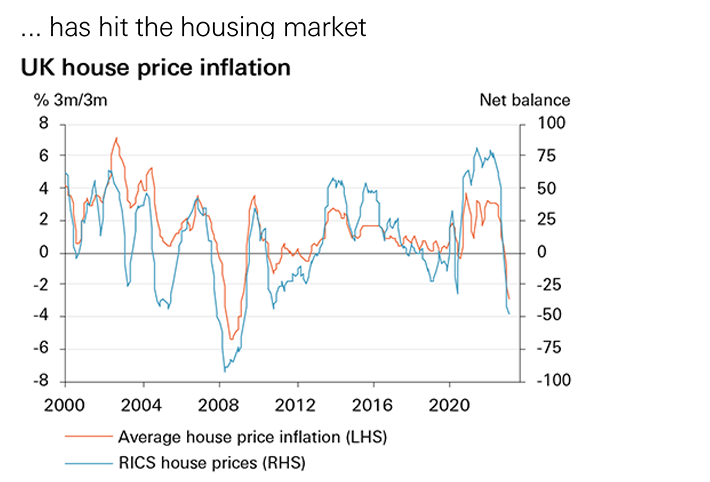 Source: Halifax, Nationwide, RICS
These recent woes come on top of a well-documented history of relative underperformance that began with the Global Financial Crisis – from low productivity gains and weak investment, to subdued export growth. Our forecast for UK GDP growth in 2023 is -0.6%.
…but we still see reasons for hope
Many consumer-facing companies report remarkably robust demand. The economy grew in October and November of 2022, meaning the UK may perhaps have avoided a technical recession in the second half of last year. The labour market, too, remains resilient, having defied many economists' expectations – including our own – that the end of the furlough scheme post-pandemic would lead to a spike in unemployment.
What if... things turn out better than we anticipate again?
In this report we look at what could go right for the UK economy over the coming year, focusing on two potential scenarios:
Demand defies the income squeeze: UK households increased their savings by around GBP250bn during the pandemic. What if, instead of hanging on to most of this wealth, they follow the US example – and start spending significantly more of it? This would boost growth, and could keep businesses hiring and investing as their confidence rises. In this scenario, we would also expect higher inflation and further Bank of England tightening.
Aggregate supply surprises: We see four factors which have the potential to improve the UK supply side in the coming months: 1) regulatory reform allowing businesses to make meaningful efficiency gains; 2) a pick-up in business investment; 3) increased labour supply; and 4) an improving relationship with trading partners. Should any or all of these deliver a significant boost to supply, the resulting improved outlook could give the Bank of England scope to cut rates, at the same time as reducing pressure on public finances.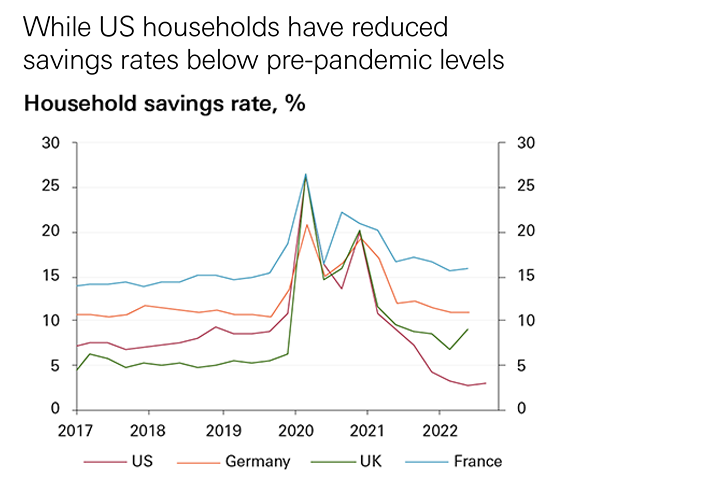 Source: Refinitiv Datastream
Best-laid plans
As we highlight in our full report, our base case remains that the UK faces a challenging outlook, and either of our upside scenarios coming true would be a pleasant surprise. But given the UK Chancellor's recent suggestion that market analysis should focus more on the positive, we are clearly not alone in asking: "What could get the British lion roaring again?"
First published 07 February 2023
Would you like to know more? Click here* to access a free-to-view version of the report.
To find out more about HSBC Global Research get in touch at askresearch@hsbc.com or contact your HSBC representative.
* Please note that by clicking on this link you are leaving the HSBC Global Banking and Markets website, therefore please be aware that the external site policies will differ from our website terms and conditions and privacy policy. The next site will open in a new browser window or tab.
Global Research
HSBC Global Research provides information, insights and thought-provoking ideas.