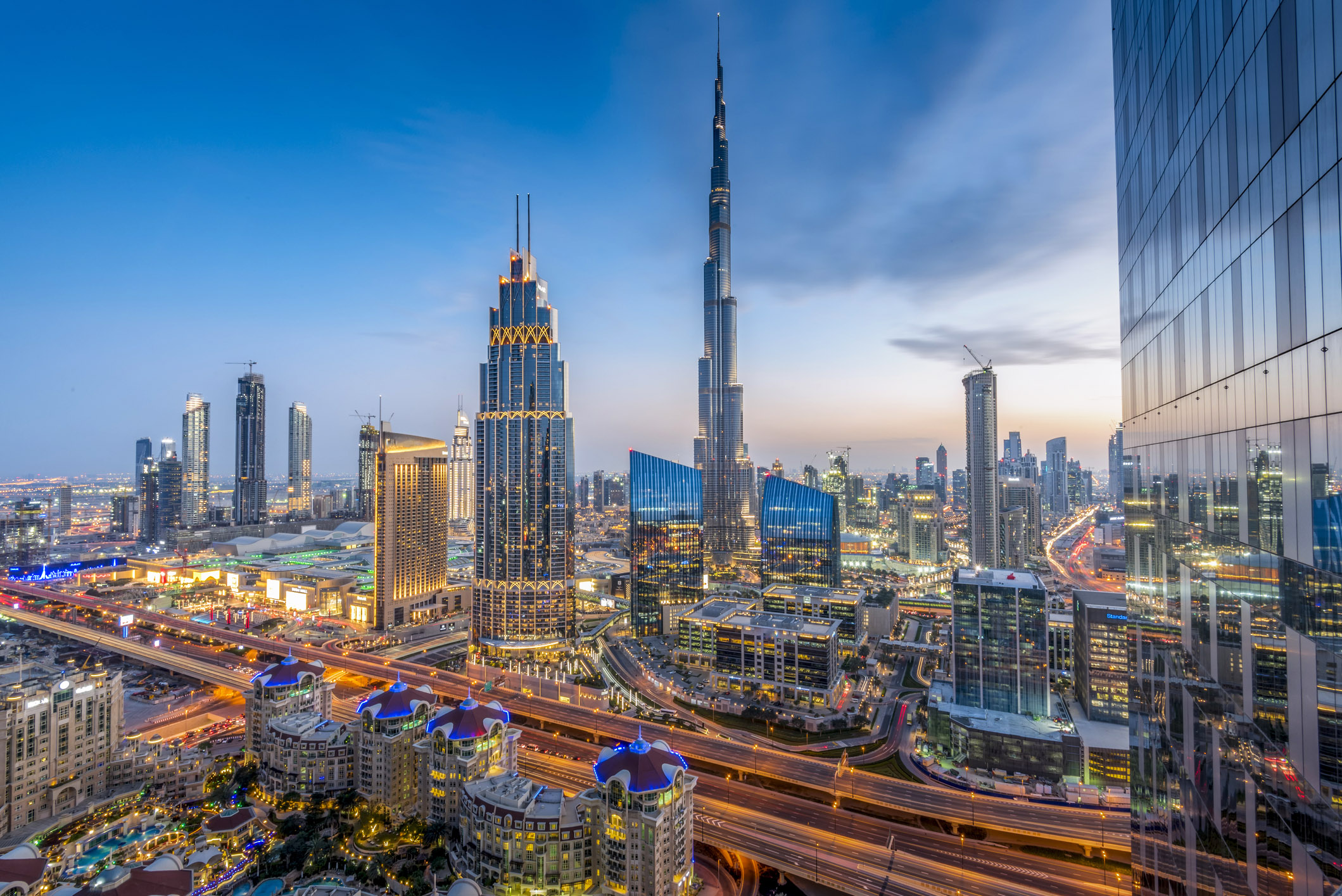 Global Research

General Research Insights
Emerging centre stage
Focus on the Gulf Cooperation Council.
GCC countries and corporates continue to push forward a modernised outlook for the region
From ESG initiatives and diversification to demographics and the role of future cities…
… the key trends for the region continue to evolve
2022 was an eventful year for the countries of the Gulf Cooperation Council (GCC). Saudi Arabia, UAE, Qatar, Bahrain, Oman and Kuwait all pushed forward with initiatives that have the potential to change the way of life in the Middle East as they compete for a more prominent place on the global stage.
Many trends make this unique region worthy of the world's attention, in our view.
From a demographic perspective, GCC nations are young, affluent, and witnessing shifts including smaller households and rising female labour participation rates. We think the region could benefit from twin "demographic dividends", with a young and educated population becoming a growing and more productive labour force – as well as increasingly sophisticated consumers.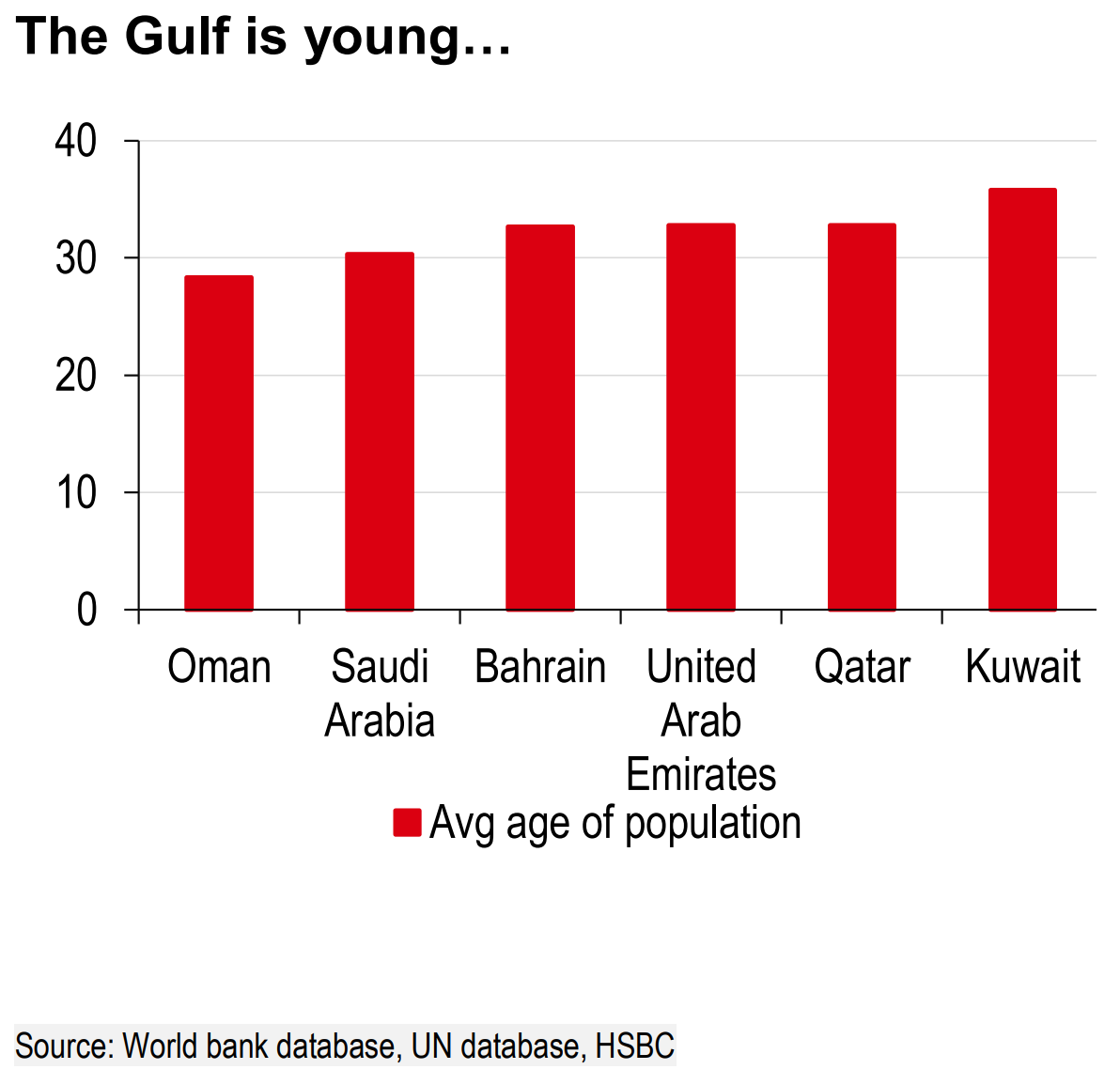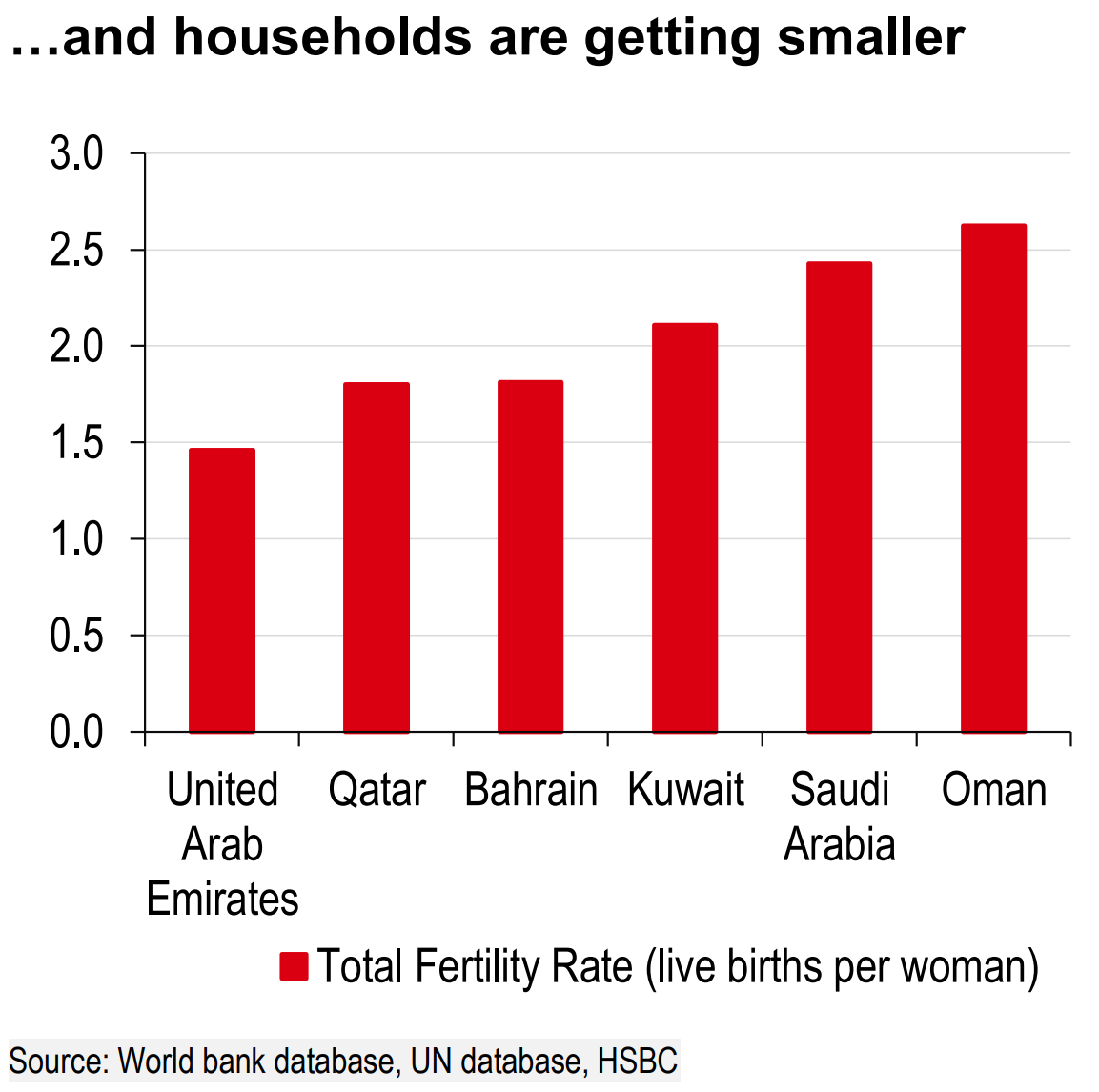 The GCC's wealthy hydrocarbon exporters are eager to diversify their economies by moving away from a reliance on the export of hydrocarbons as their primary source of revenue. We see a corresponding shift in long-term policy, with structural reform offering a potential boost to growth rates, at the same as reducing vulnerability to oil price volatility.
Smart city development is an integral part of economic diversification throughout the GCC. Member state governments are increasingly enacting initiatives for smart mobility and infrastructure. The GCC is budgeting upwards of USD700bn to evolve into a region of frontier future city development and technology.
The region has actively sought to host high-profile ESG events. With COP28 taking place in the UAE this year, following COP27 in Egypt last year, the region will continue to increase and refine its climate ambitions. The debate on the role of hydrocarbons in the regional economy is also set to continue. GCC states are among the lowest-cost producers of oil and gas globally and policymakers see value in projects which support economic growth and employment, not least while many Western economies are seeking alternatives to Russian energy. That said, the GCC is also well placed to expand renewable capacity given strong solar resources and good land availability. Dubai, for example, has an average of 3,500 hours of sunlight per year, one of the highest globally.
3,500 hours
Dubai's average number of hours of sunlight per year
Reforms have also begun to change the make-up of the region's cities. Changes to UAE regulations on residency, the introduction of 10-year visas, and more liberal co-habitation rules are among the initiatives aimed at encouraging expatriates to settle on a more permanent basis. The greater prevalence of home and hybrid working following COVID-19 supports this trend.
Tourism, too, has been recovering quickly, with international tourist arrivals to the Middle East climbing to 83% of pre-pandemic levels in 2022, according to the World Tourism Organization. The Dubai Expo 2020 and the FIFA World Cup in Qatar are among the recent high-profile events to attract travellers.
Each day sees new developments across the GCC that show the region's determination to shape its economic future. For investors these are, we believe, developments well worth watching.
Would you like to find out more? Click here* to read the HSBC GCC handbook, our guide to the region's dynamics (you must be a subscriber to HSBC Global Research). To find out more about HSBC Global Research or to become a subscriber get in touch at askresearch@hsbc.com.
* Please note that by clicking on this link you are leaving the HSBC Global Banking and Markets website, therefore please be aware that the external site policies will differ from our website terms and conditions and privacy policy. The next site will open in a new browser window or tab.
Global Research
HSBC Global Research provides information, insights and thought-provoking ideas.