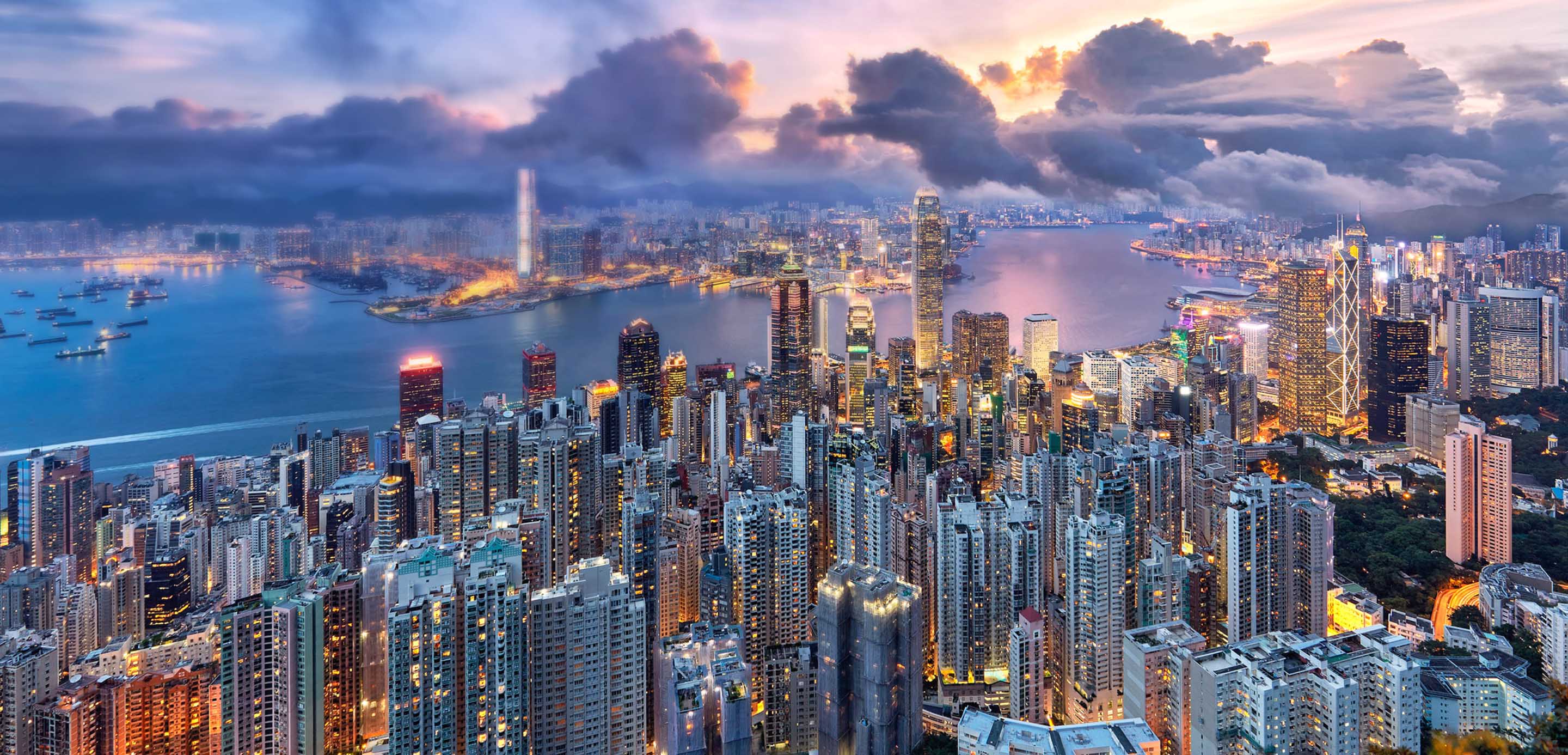 Global Research

General Research Insights
Hong Kong GDP upgrade
The strong start to the growth recovery is set to gain further ground in the coming quarters …
… as local demand broadens and visitor flows increase, offsetting headwinds from goods trade and high interest rates
We recently lifted our 2023 GDP growth forecast to 5.0% (from 3.8%), due to a more front-loaded recovery, and adjusted our 2024 growth forecast to 2.5% (from 2.9%)
The rebound. Hong Kong's economic recovery is off to a strong start. First-quarter GDP growth accelerated to 2.7% y-o-y, or 5.3% q-o-q. The pace of the rebound is being driven by a strong revival in local consumption, which rose 12.5% y-o-y in Q1, as well as a recovery in the number of mainland Chinese visitors. We expect these tailwinds to remain strong in the coming quarters, helping to lift GDP growth for this year to 5.0%, up from our previous forecast of 3.8%. The recovery should continue to broaden in 2024, though off a higher base, which led us to adjust our GDP growth forecast to 2.5% (down from 2.9%).
Consumption comfort. Local consumption has been boosted by the shift to the full normalisation of activity after the pandemic. Discretionary purchases and services have benefited the most, having been the most depressed categories during the pandemic. We expect this trend to continue as the consumption recovery chugs on. Meanwhile, the further distribution of consumption vouchers (in April and July) will provide an added boost. The strong labour market should also help to lift consumer confidence and sustain the economy's momentum this year.
The tourists are back. The number of mainland Chinese visitors to Hong Kong has picked up significantly since the beginning of the year. As of end-April, numbers had returned to about 50% of pre-pandemic levels, up from only 6% in January. This is likely to increase further as transport links are restored and the economic revival in mainland China strengthens. We expect mainland Chinese visitor numbers to reach two-thirds of pre-pandemic levels this year, implying a significant ramp-up in the coming months. We think the combination of sustained local consumption momentum and strong tourism demand will see retail sales climb 25% this year, up from our previous forecast of 15%.
Headwinds versus tailwinds. Downward pressures still weigh on the economy. Weak global demand may keep goods trade muted while high interest rates could continue to dampen investment. However, we expect the reopening and recovery to more than offset these pressures. The normalising flows of people, trade, and business between mainland China and Hong Kong provide an added cushion: land trade is rebounding, the property market is showing some improvement, and business confidence is rising.
Would you like to find our more? Click here* to read a free to view version of the report.
To find out more about HSBC Global Research or to become a subscriber get in touch at askresearch@hsbc.com.
* Please note that by clicking on this link you are leaving the HSBC Global Banking and Markets website, therefore please be aware that the external site policies will differ from our website terms and conditions and privacy policy. The next site will open in a new browser window or tab.
Global Research
HSBC Global Research provides information, insights and thought-provoking ideas.