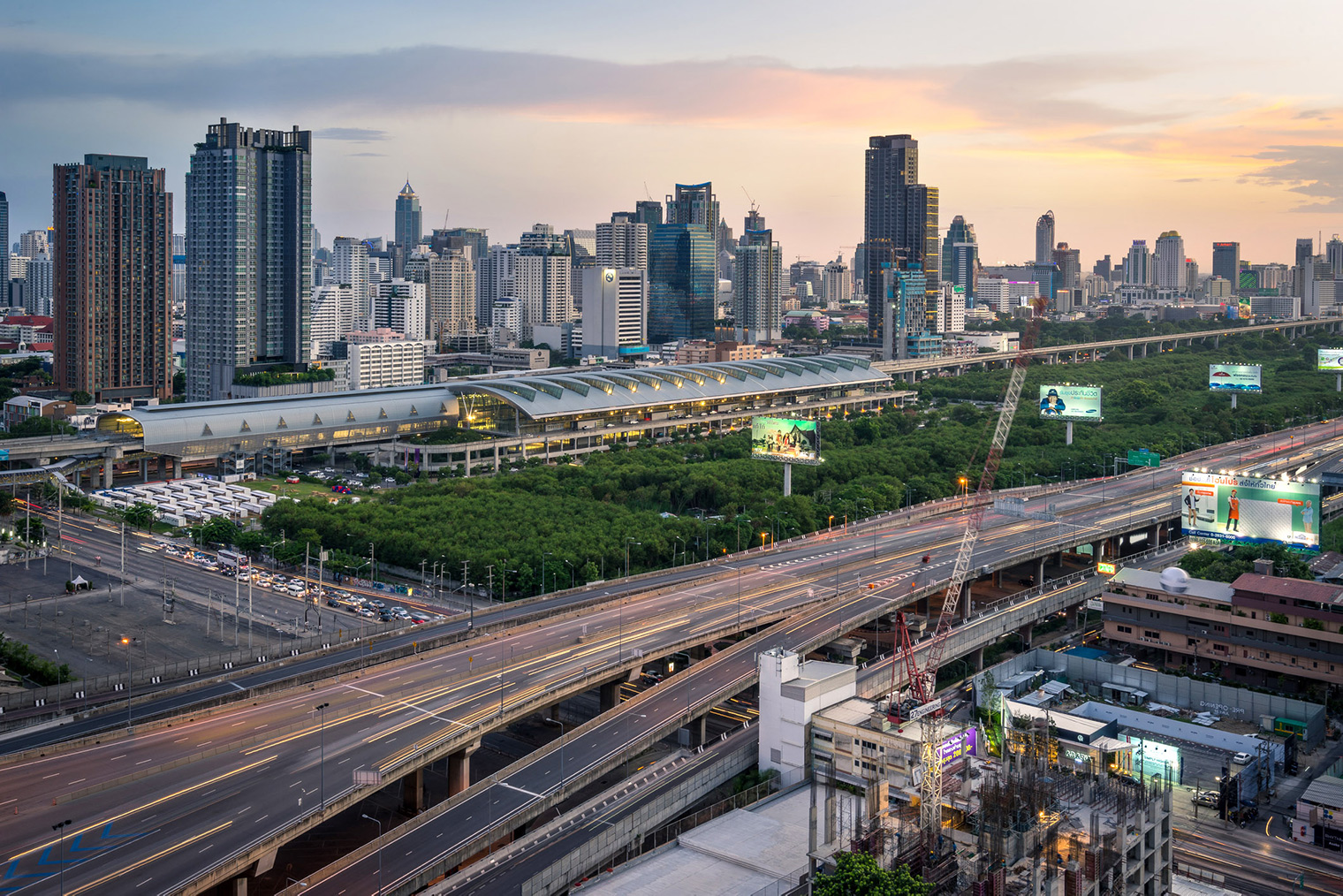 Global Research

General Research Insights
India's digital date
India's tech-focused sectors – "new India" – could push up growth to 6.5% per year and more than double the economy's size in a decade
But an even faster annual pace of 7.5% may be needed to create enough jobs. Is that possible?
It will be hard work, but we believe it's possible by lifting "old India" via a more ambitious use of digital infrastructure and reform
Will growth meet jobs?
In our latest report, we explore where India is heading in the next decade and why "new India" – a small but fast-growing part of the economy made up of high-tech sectors – is central to speeding up growth.
Scenario one: 6.5% annual growth over the next decade. This is our base case and faster than the 6% pace on the eve of the pandemic. It would more than double the size of the economy. Two new sectors, central to "new India", excite us about the country's medium-term growth prospects:
One, India's high-tech exports such as IT services, mobile handsets, drugs and pharmaceutical products have been gaining global market share since 2017, and have been the key driver of the country's post-pandemic recovery.
Two, on the back of India's impressive digital public infrastructure roll out, tech start-ups have grown rapidly in recent years, attracting inflows and lifting up GDP growth.
Still, even this pace of growth isn't enough to create all of the 70m new jobs needed over the next decade. In fact, it would generate just a third of them. This topic is especially in focus given India, as per the United Nations, has recently become the most populous country in the world.
70m
New jobs needed over the next decade
At the heart of the jobs problem are sluggish low-tech manufacturing and agriculture sectors. Too many manufacturing firms remain too small for too long, so never enjoy economies of scale or create many jobs. And while agriculture employs 46% of the labour force, it only produces 16% of economic output. So to get growth humming louder, both of these sectors – part of "old India" – need change.
Scenario two: 7.5% annual growth over the next decade. We lay out a case that if "old India" – which makes up 85% of the economy – can be energised by "new India," overall GDP growth could accelerate to 7.5% per year. Importantly, this would solve two-thirds of India's jobs problem over the next decade.
We believe such a shift can take place if tech start-ups, which are currently focused largely on services, become more ambitious and foray into the digitalisation of manufacturing and agritech.
Start-ups can use digital infrastructure to help clusters of small manufacturing firms enjoy the advantages of larger manufacturers. This is possible by providing them with access to cheaper inputs, larger final markets, new credit platforms, and digital quality checks. Similarly, technological innovation can help solve problems in the agricultural sector. Some of these changes, like easier access to credit, are already happening, but need to scale up.
Technological innovations can help solve problems in the agricultural sector.
Some may wonder how digitalisation will create more jobs than it eliminates through technology advances. We find that by opening up opportunities like better access to new markets, digitalisation can increase GDP growth by more than it raises labour productivity, leading to net job creation.
But important conditions need to be fulfilled for faster growth. More economic reforms are needed. True, applications arising out of digital infrastructure can act as a temporary substitute for reforms. For instance, manufacturing digitalisation can simulate scale for small firms. But don't be fooled. For large and sustainable gains, real reforms are necessary. An example is that for agri e-commerce firms to reach scale, a more market-friendly legal framework is needed. And then there are challenges around reviving domestic capital expenditure, as well as improving education and employability.
With India likely to grow at 6.5-7.5%, the structure of the economy will change – "new India" will make up a quarter of the economy by 2032, from just 15% in 2018. The industrial sector will be larger, the agricultural sector smaller, and the services sector relatively big for an emerging market.
India will also stand out in the global horizon as a major economy which transitions to upper-middle income status with a relatively small share of industry and a relatively large share of services. Here, India can benefit from the recent trend of globalisation continuing for services, even as global trade in goods has slowed.
India's economy is poised to more than double from USD3.4trn in 2022 to USD7.5trn by 2032f if real growth averages 6.5% a year, but could hit USD8trn by 2032 if growth increases to 7.5% a year.
Before that, India is on track to become the world's third-largest economy in the next few years, behind the US and China. And an increase in per capita income will mean the country will likely cross over from being a lower middle-income country to obtaining upper-middle income status by the start of the next decade.
There's a time for everyone. If it plays its cards well, now's the time for India.
Would you like to find our more? Click
here
* to read a free to view version of the report.
To find out more about HSBC Global Research or to become a subscriber get in touch at askresearch@hsbc.com.
*Please note that by clicking on this link you are leaving the HSBC Global Banking & Markets Website, therefore please be aware that the external site policies will differ from our website terms and conditions and privacy policy. The next site will open in a new browser window or tab.
Global Research
HSBC Global Research provides information, insights and thought-provoking ideas.