Global Research

Future consumer
Demographics
The future US consumer
Consumer spending has held up in recent years in the US…
…but as the population size and shape changes…
…spending growth is likely to evolve


Can spending keep going?
The US consumer has been remarkably resilient in recent years. Despite high inflation, numerous interest rate increases and bouts of market volatility, consumer spending has kept grinding higher. A combination of a drawdown in accumulated savings, falling inflation and a resilient labour market are keeping wallets open for now, and despite a slower pace of growth expected in the coming year, we look for US consumer spending to continue rising.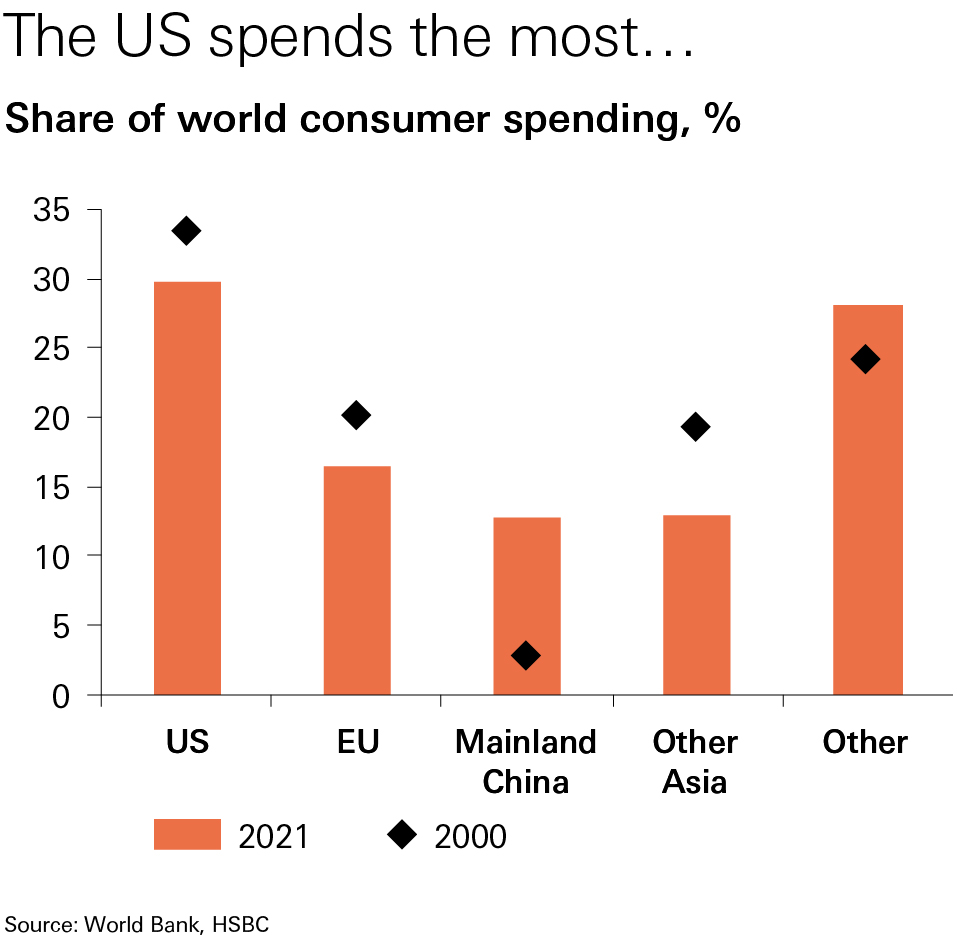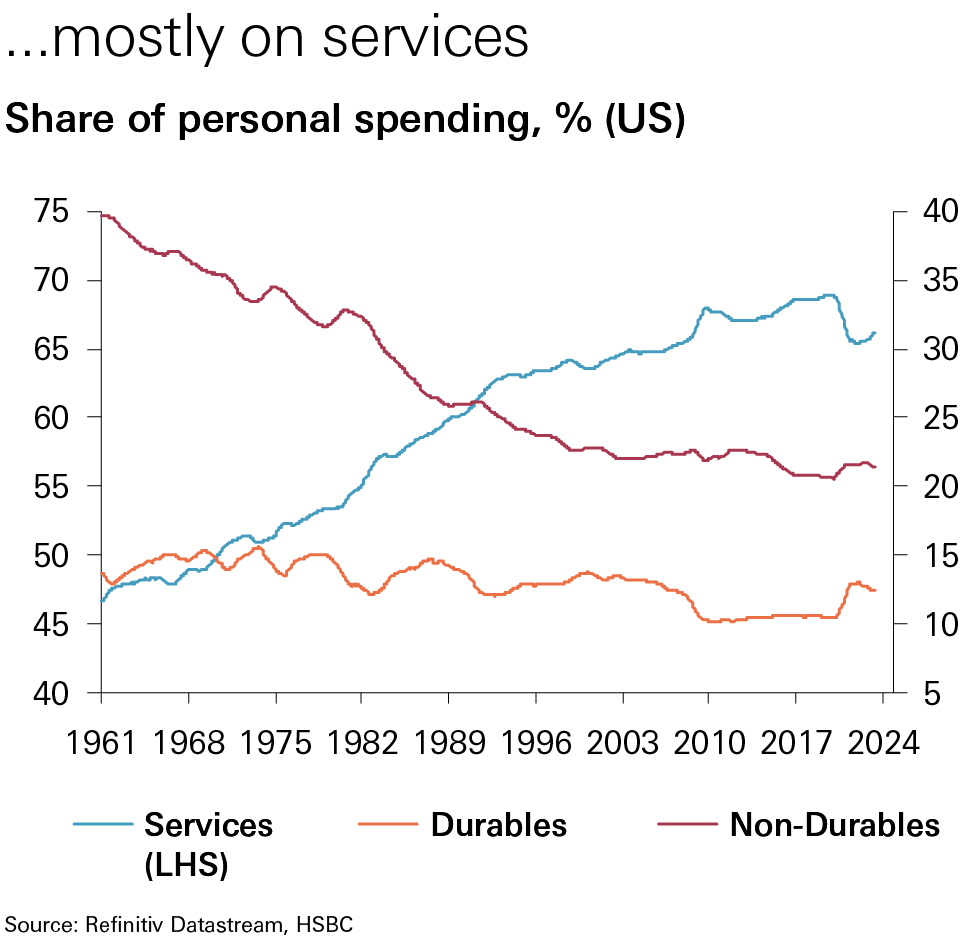 But stepping back, there are several considerations that may shape the pace and composition of consumer spending in the years ahead. Many of these centre around demographic change – with the changing population pyramid meaning a much greater share of the population over the age of 65 and a shift to fewer infants. By 2040, the US is likely to have 25% fewer school-age children than it had in 1970.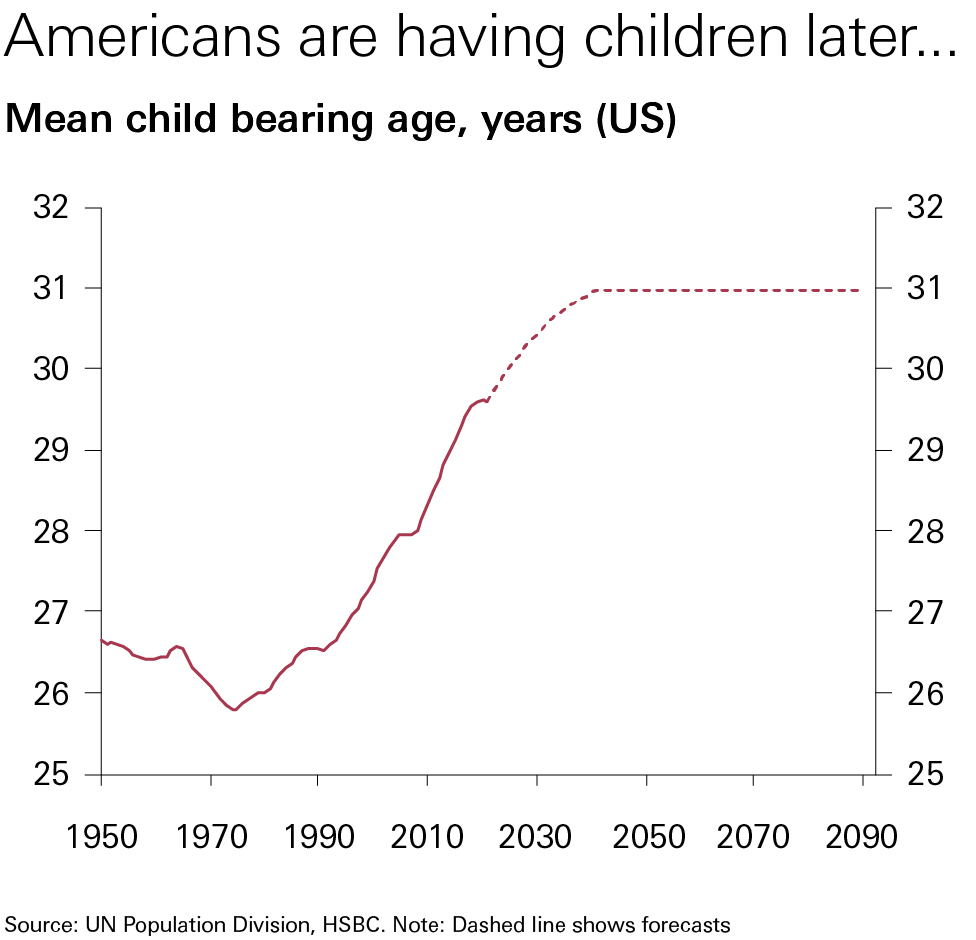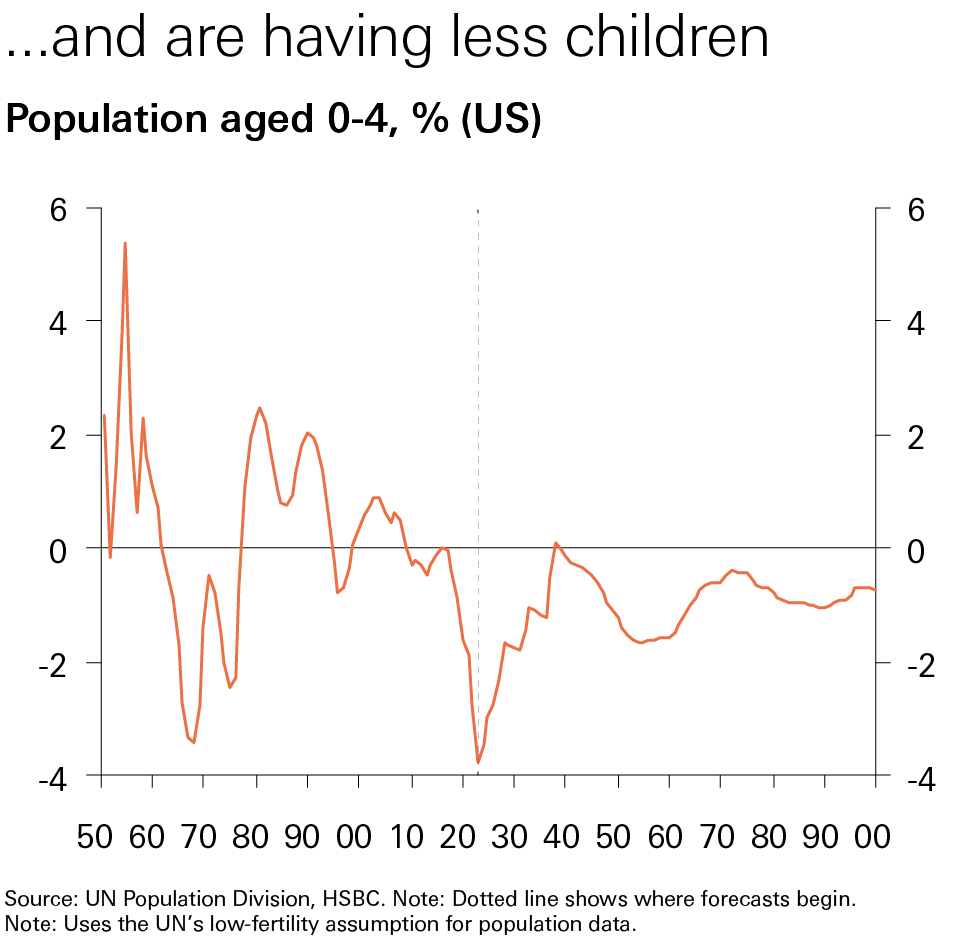 Over the next decade, the pace of working age population growth is set to slow – from roughly 0.4% per year in the past decade to closer to 0.1% – hardly growing at all. This demographic transition will drive a few spending changes: because of many people being aged in their early 30s today becoming 40-something over the next decade, this may be supportive of overall spending and home ownership rates.
An older population may bring with it more spending on healthcare, and given that this retiring generation is wealthier than previous ones (thanks to the multi-decade rise in asset prices), the shock that ageing has on spending may be smaller.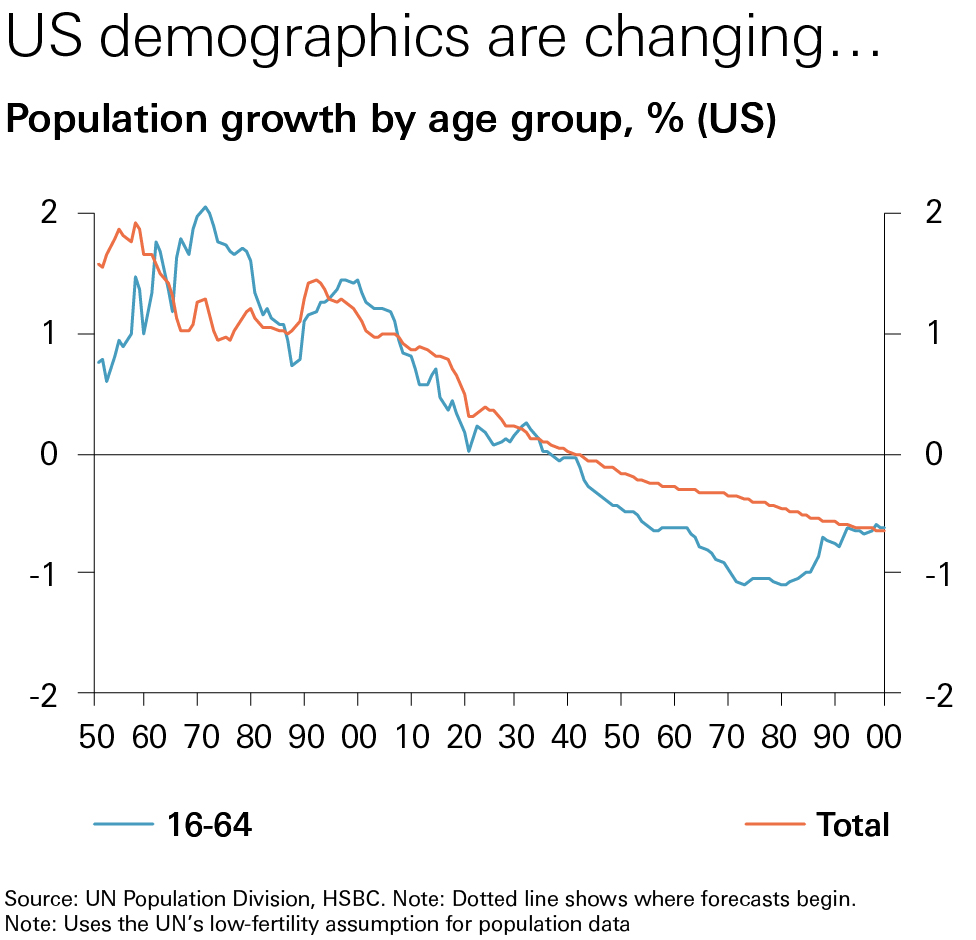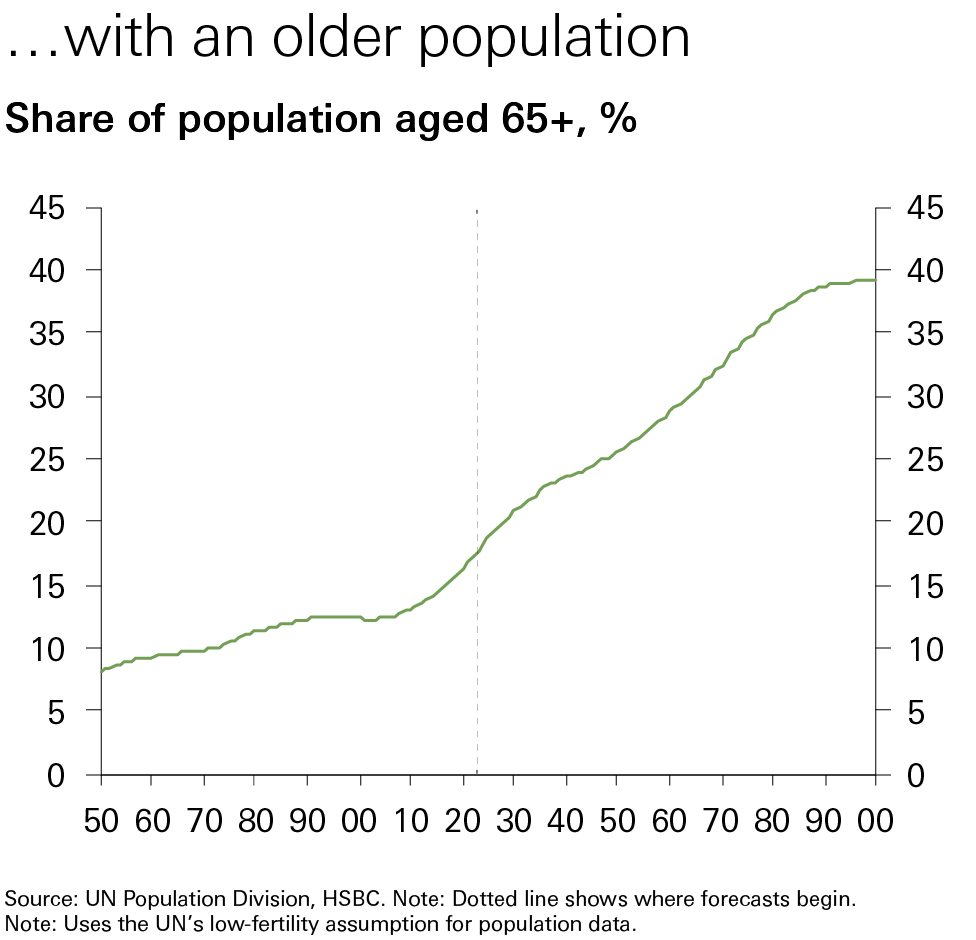 We may also see some strong cohort effects – with rapid demographic transition pulling along digital consumption, a greater focus on sustainable products and demand for experiences. The US experience with remote work being more common than elsewhere in the world may affect spending in certain areas, too.
Overall, US consumer spending may grow at a slower pace than in the past, likely a shade under 2% per year in real terms. It won't be straightforward, as some periods may see weaker growth and others may see a catch up, but there are plenty of reasons to be cautiously optimistic about demand from US consumers in the years to come.
Would you like to find out more? Click here* to read a free-to-view version of the report.
To find out more about HSBC Global Research and how to subscribe, please email us at askresearch@hsbc.com
*Please note that by clicking on this link you are leaving the HSBC Global Banking and Markets website, therefore please be aware that the external site policies will differ from our website terms and conditions and privacy policy. The next site will open in a new browser window or tab
Global Research
HSBC Global Research provides information, insights and thought-provoking ideas.