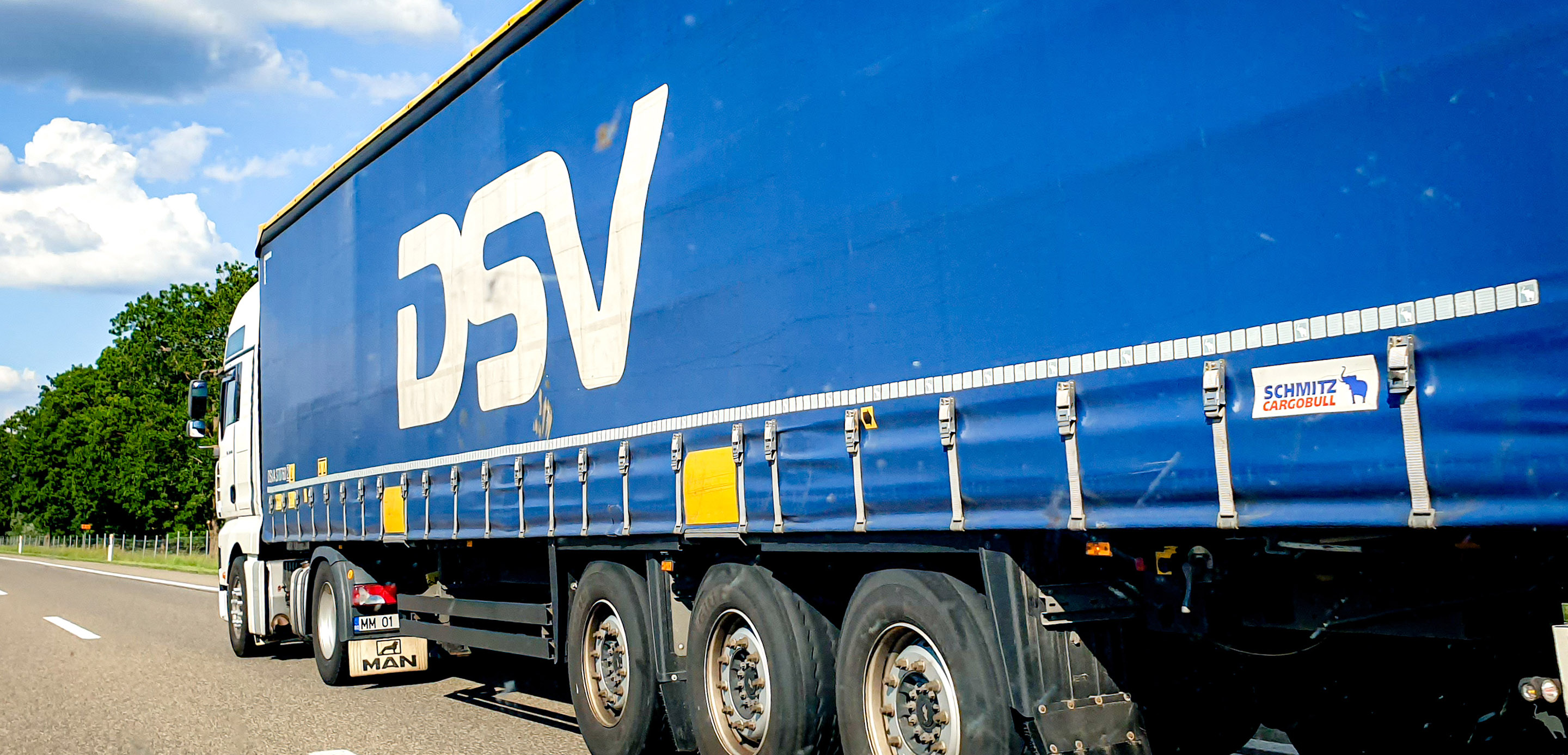 Growing my Business

Operational effectiveness
Client Stories
Expanding internationally
Treasury as a global growth enabler in DSV
Starting as nine independent Danish hauliers in 1976, DSV has since expanded into one of the largest transport and logistics company globally. Key to this growth has been a series of strategic acquisitions paired with a reliable global banking partners including HSBC. The company's recent purchases of Panalpina and Agility's Global Integrated Logistics (GIL) business are a case in point, the latter having raised DSV's employee count to over 75,000 across 80+ countries and which is expected to contribute over DKK3 billion in EBIT from 2023.
Speaking about this journey, Theis Jensen said "Our growth strategy has been tailored in pursuit of mutually beneficial mergers – as well as effective integrations – that create immediate and long-term value for our global customers."
Another driver of growth is DSV's focus on process improvements, an essential part of the company's DNA. Optimising processes corresponds to an excellent customer experience and thereby contributes to growth in earnings – this is the thinking that permeates DSV's company culture. "We won't continue to grow if we don't have a growth mindset, which is why we've put operational efficiency at the heart of our DNA," Theis added.
Treasury as a growth enabler
A practical example of where DSV's focus on internal improvements has aided growth is its treasury function. DSV invested early in establishing a global treasury centre as well as an in-house bank responsible for all intercompany payments. DSV continue to capitalise on this with global standards and focus on processes.
By emphasising speed and scalability in its treasury systems, DSV has streamlined its ability to integrate new acquisitions as well as implement enterprise-wide initiatives with buy-in from local teams.
In line with our company DNA, we want our treasury processes to be seamless and reliable – this is what keeps the company operating at the level it does day in and day out.
Technology and the use of data analytics have played an important role in this regard, helping the company centralise and standardise its treasury processes for greater efficiency. During integrations - such as those of Panalpina and Agility's GIL intercompany settlements with DSV, were fully integrated within 90 days with minimal disruption to operations or the customer experience - reliable processes translate to a smooth experience for local entities. This, alongside banking support for everything from account opening to cash pooling, is what helps DSV derive the most value from its acquisition activity.
Delivering an exceptional customer experience
Having transparent access to data from its banking partners and client base is key to DSV's strategic planning. Data provides a big picture view of business operations and where process improvements can be made to elevate the customer experience.
Artificial intelligence, machine learning and API technologies are helping us improve our operations, which means a faster release of goods and the optimisation of trade flows.
DSV has been able to implement real-time treasury capabilities and improve operational efficiency. APIs have been central to this process, giving DSV access to high-quality transactional data to support decision making as well as enhance reconciliations and other fundamental treasury functions. This technology is also important for reducing reliance on end-of-day batch processing, which can require significant IT resources to support.
Banking support every step of the way
To achieve its treasury goals, DSV chose to work with HSBC as one of its lead cash management banks. "We needed a reliable banking partner that could help us scale our treasury activities. HSBC's global network and deep experience in cash management has been a huge value-add to our growing business," Theis said.
HSBC has been a partner with DSV since 2011 providing full transaction banking globally in addition to services from DCM, ECM, M&A, Trade Finance and Foreign Exchange. DSV place a focus on strong communication with their banking partners to ensure the banks deliver against the company ethos in efficiency, standardisation. Relationships on the ground and the ability to serve entities in-country, regionally and globally is key.
HSBC has supported DSV in a variety of ways, including working capital, integration, and implementation across the multiple acquisitions. DSV and HSBC also worked together to integrate the firm's treasury systems and deploy APIs to a wide range of markets via the bank's global reach, enabling real-time data collection.
Treasury APIs are creating a paradigm shift in how data is collected and used. For data-driven organisations such as DSV, this technology is helping the company centralise, standardise and scale its treasury platforms. It also goes to the heart of the company's customer experience.
Towards a future of sustainable growth
DSV's growth journey is one of strategic acquisitions, supported by the effective digitalisation of its treasury function. Looking ahead, DSV views ESG as a primary driver of growth in the next chapter of its story.
This will require thoroughly revisiting its processes and indicators of success, as well as determining the amount of investment needed to transform into a more sustainable organisation. For its part, HSBC will continue to be there each step of the way through sustainable finance products designed to help DSV achieve its ESG goals.
Asked to sum up DSV's next steps, Theis said: "Our future will be sustainable growth."
Transaction Banking
The landscape of transaction banking is changing.