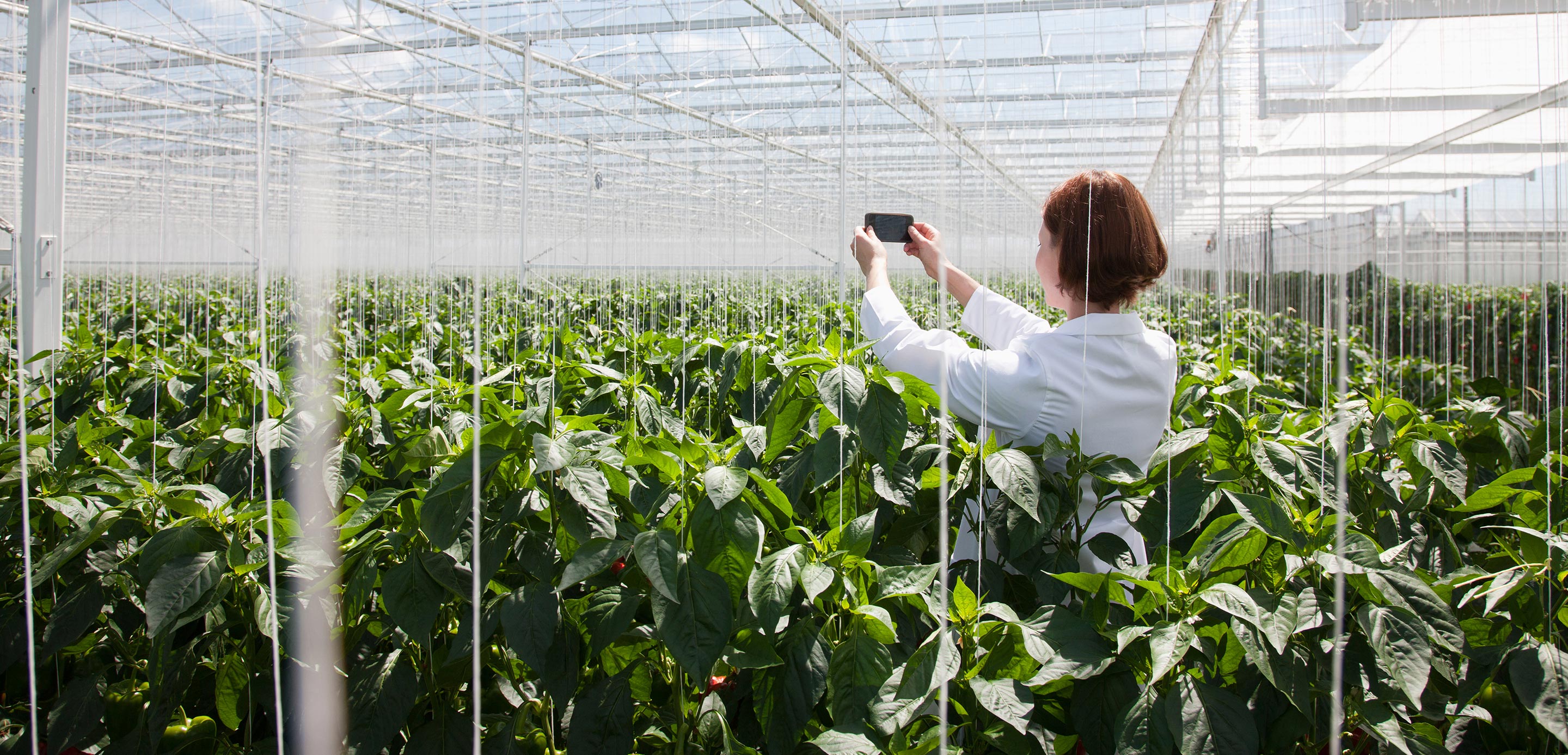 Hong Kong's climate transition is all about small business participation
As small businesses work toward reducing their carbon footprint, they are coming up against several challenges – ranging from limited access to financial and technological resources to a lack of knowledge and information when it comes to execution.
As corporations become more and more mindful of the pivotal role they play in decarbonisation, they are increasingly embedding environmental action into their core strategies to protect the planet as well as safeguard their own profitability.1 This is aligned with the Hong Kong Special Administrative Region government's aim to achieve carbon neutrality before 2050.2
However, reducing corporate carbon footprints is no mean feat and focusing only on larger firms will not be enough. 98 per cent of business establishments in Hong Kong are small and medium-sized enterprises (SMEs) and they employ 45 per cent of the private sector workforce.3 SMEs therefore have an important part to play in helping Hong Kong meet its carbon neutrality target.
"The transition to net zero touches everyone and every single part of the economy," said Thomas Elliott, Managing Director, Head of Client Coverage, Commercial Banking at HSBC. "Since SMEs make up a massive part of the Hong Kong business environment, we've got to come up with solutions that meet customer needs in this space." Thomas was speaking at ReThink HK 2022, an annual conference on sustainable development for businesses.
Banking the SME transition to net zero
But first, it is important to understand that an SME's motivations when committing to achieving net zero tend to differ slightly from those of larger companies. For instance, larger companies might be more driven by regulatory or investor scrutiny than their smaller peers. Smaller companies might be more concerned with consumer preferences and complying with their clients' sustainable procurement policies.
Additionally, as larger firms seek to reduce their Scope 3 emissions4 – greenhouse gas emissions derived from a company's value chain and not their own activities – SMEs automatically feel a knock-on effect along their supply chains, resulting in an increased need for disclosures.
However, many small businesses lack the resources to undertake green action and adopt environmental, social and governance (ESG) aligned policies. There are multiple ways in which banks can best accompany and assist companies, especially SMEs, on their journey to net zero.
"ESG is key to long-term competitiveness and survival for SMEs and banks have an important role to play from both a financing and beyond banking perspective to help SMEs achieve their ESG ambitions," said Thomas.
Traditional lenders are well-positioned to help SMEs evaluate where they stand when it comes to sustainability, and how they can ensure their strategies will have impact. With that in mind, HSBC provides financing to clients in industries that contribute to greenhouse gas emissions and delivers strategies to help them potentially reducing significantly to emissions. For example, in partnership with Diginex,5 HSBC can aid clients in embarking their journey in disclosure,6 making ESG reporting more accessible and affordable.
Going above and beyond
Besides this, HSBC recently launched an ESG Academy in Hong Kong to support and guide companies and the broader business community in their sustainability journeys. HSBC has also formed ESGenies, a team with ESG-related certifications to assist customers with sustainable finance-related arrangements.
Lenders are also undertaking awards to motivate SMEs to capture green financing opportunities, such as the HSBC Living Business Awards,7 which assess the overall sustainability performance of SMEs.
In addition, HSBC launched the GBA Sustainability Fund in May 2022, committing US$5 billion in sustainable financing for companies of all sizes in the region. It covers a wide range of projects from pollution prevention to clean transport to wastewater management. As well as financing, applicants will also have access to a suite of resources including free ESG training sessions and assessment tools to help businesses understand how they can reduce emissions and operate more sustainably.
From a financing perspective, proceeds from a green bond or loan must be used to finance green, social, or sustainable assets or projects. Other approaches, such as sustainability linked bonds, embed sustainability targets into the financing structure with a transparent mechanism to see how the targets are being met but, unlike green bonds or loans, proceeds can be used for general corporate purposes. Additionally, banks that want to help small businesses develop their ESG initiatives can make loan assessments more ESG and SME-friendly by taking other metrics into consideration, such as whether reputable private equity or venture capital firms are backing the company, and taking a more forward looking approach to assessing the financial performance – particularly if substantial cash has already been raised from a supportive investor base to fund future growth.
As a trusted partner, HSBC provides clients with a wide range of sustainable financing solutions that can help them reduce their overall emissions. This can include embedding sustainability targets in the financial products or setting ESG-related conditions on usage of the funds.
Beyond help with funding to achieve sustainability ambitions, small businesses need the engagement of governments, regulators, individuals and of course, larger companies.
"Everyone has to evolve right across the board," Thomas said. "Regulators, businesses, and banks with some of the most traditional business models have a real responsibility to evolve as well. These initiatives are some of the ways we're trying to move forward, take that risk, and provide that capital to SMEs."
Today, we and many of our customers contribute to greenhouse gas emissions. We have a strategy to reduce our own emissions and to help our customers reduce theirs. Find out more about our climate strategy