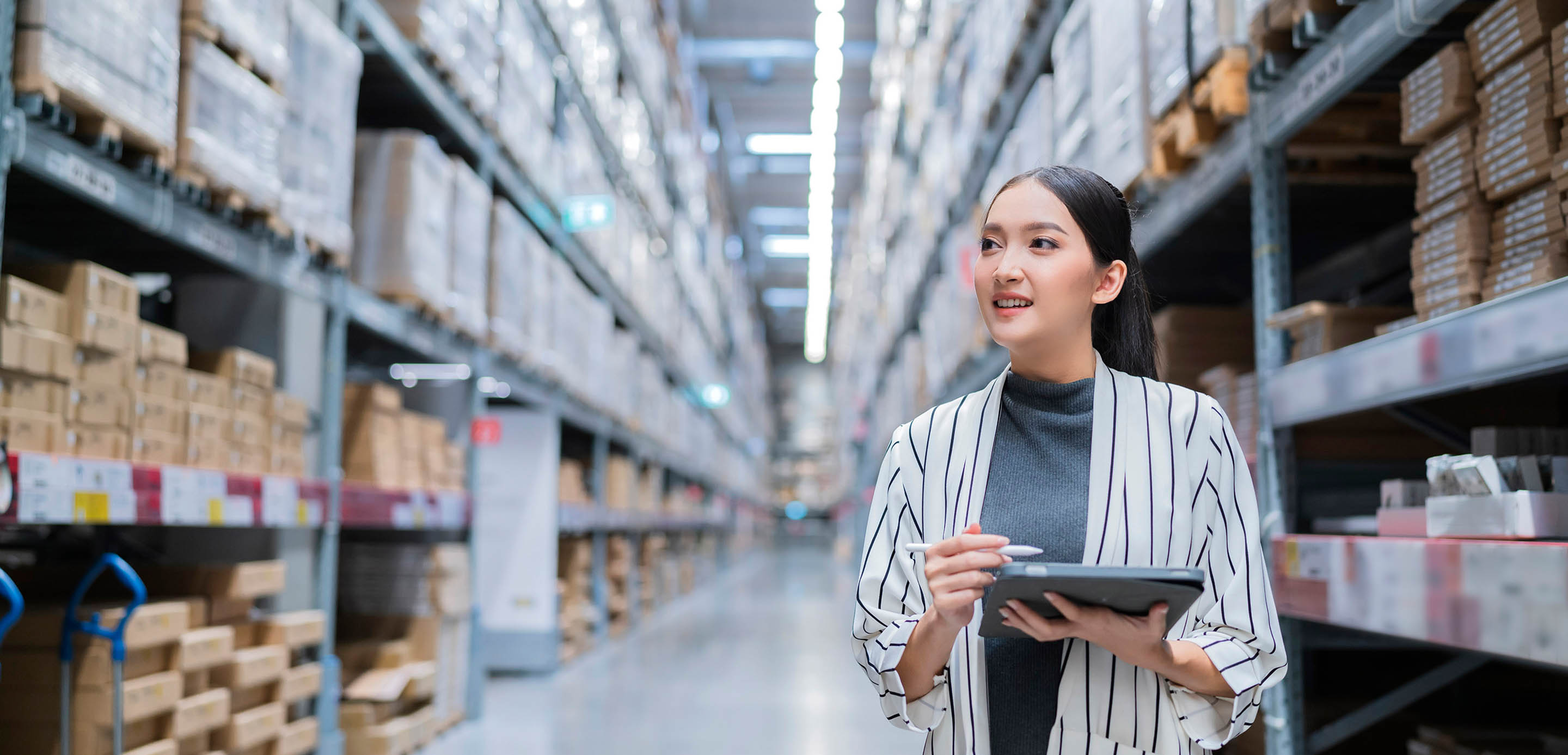 Digital priorities for Asia's supply chains
Supply chain priorities in Asia are changing as corporates respond to a rapidly evolving macro-economic environment. In our recent research, Asia Supply Chains – A New Era, we explore the role that digitisation is playing in how organisations are connecting with their supply chains.
Asia Supply Chains – A New Era report
To download the report in full, click the button below:
Digitisation remains the default position
The momentum around digitisation has continued across all corporates we spoke to. Investors (25%), customers (24%) and internal stakeholders (21%) were the top three groups driving this transformation among our respondents.1
In the research we distinguished between ecommerce and traditional corporates,2 to better understand the priorities of companies at different points of their digital journeys. For example, upgrading legacy systems was the top use case for 45% of traditional corporates (compared to just 9% of ecommerce corporates),3 suggesting that modernising operational infrastructure is an important first step on the digitisation journey.
While for ecommerce firms, 33% view integrating with key supply partners' platforms as the most important priority, highlighting the business value of being able to connect with an ecosystem of suppliers, buyers, customers, and other third parties across markets and regions.4
Once corporates embrace an online business model, the next step is to optimise their digital capabilities to drive business growth. This has to do with setting KPIs and finding ways to deal with counterparties in faster and more efficient ways. In this way digitisation can open up new revenue streams and add real value to the market.
We're finding the more digitisation in our supply chain the stickier customers and suppliers actually become.
Rationalising the number of supply chain partners
Today's environment is not without challenges, the global economic slowdown being the top concern for 84% of corporates. Ecommerce firms are also seeing challenges in:
Digitising their supply chains (69%)
Navigating major currency volatility (65%)
Overcoming supply chain fulfilment risks (59%)
These challenges are causing organisations to diversify and reconsider the right number of partners. In the research there was a split amongst corporates showing differing approaches to supplier management.
Almost 60% of corporates reduced their supply chain partners in 2021,5 a trend that will continue for a majority of corporates (64%) in the coming two years. This suggests that for many companies, having fewer partners translates into better management and greater supply chain resilience.
We have been reducing the spread of our inventory holdings at the same time as reducing the number of our supply partnerships and looking to focus on where we make our money.
Nevertheless, reduction is not a universal strategy. Almost 30% increased their partners over the last year, indicating more partners can mitigate against market shocks as well as reduce the risks around delivery and fulfilment interruptions.
Digital trends shaping the future
Looking ahead, increasing the level of digitisation across supply chains was the top trend for 76% of corporates, highlighting its continued importance for process improvements and real-time updates. Commenting on this, Sanjay Tandon, Regional Head of Product and Propositions, Global Trade and Receivables Finance, Asia Pacific, HSBC, said that "online capabilities can help companies remain adaptable and resilient along their supply chains, critical capacities in today's operating environment."
The research also broke down where corporates are focusing their digitisation efforts. Automating supply chain management was the top priority for almost 70% of respondents, followed closely by the enablement of opportunities to work with new partners or enter new markets.6
According to Sanjay Tandon, Regional Head of Product and Propositions, Global Trade and Receivables Finance, Asia Pacific, HSBC, "Corporates are leveraging digitisation to access new markets, customer segments and improve the customer experience. Digitisation is also improving their ability to measure supply chain emissions and support supplier capacity building towards shared ESG goals."
It's really our customers pushing us into more digitisation across our supply and delivery chains and being able to deliver immediate response, quick fulfilment, confirmation along, increasingly with financing those purchases is delivering great pay back for us.
Banking institutions such as HSBC can help corporates leverage the power of digital in their supply chains. For example, dynamic discounting is an integrated functionality within our supply chain financing solution where companies have the option to seamlessly deploy excess cash holdings to fund their suppliers. This functionality can allows companies to build supply chain resiliency and enhance yield on their cash holdings.
Having a banking partner that is similarly committed to digitisation, responsive to the market and well versed in the dynamics of trade is an essential element in optimising corporate supply networks.
In response to the current market environment, corporates are looking for ways to increase the resilience and efficiency of their supply chains. Digitisation has been and will continue to be a key advantage in this regard, providing organisations with the flexibility to navigate the present uncertainty and position themselves well for the future.
Asia Supply Chains: A New Era
What are the opportunities that may arise in Asia as you reassess your supply chains?