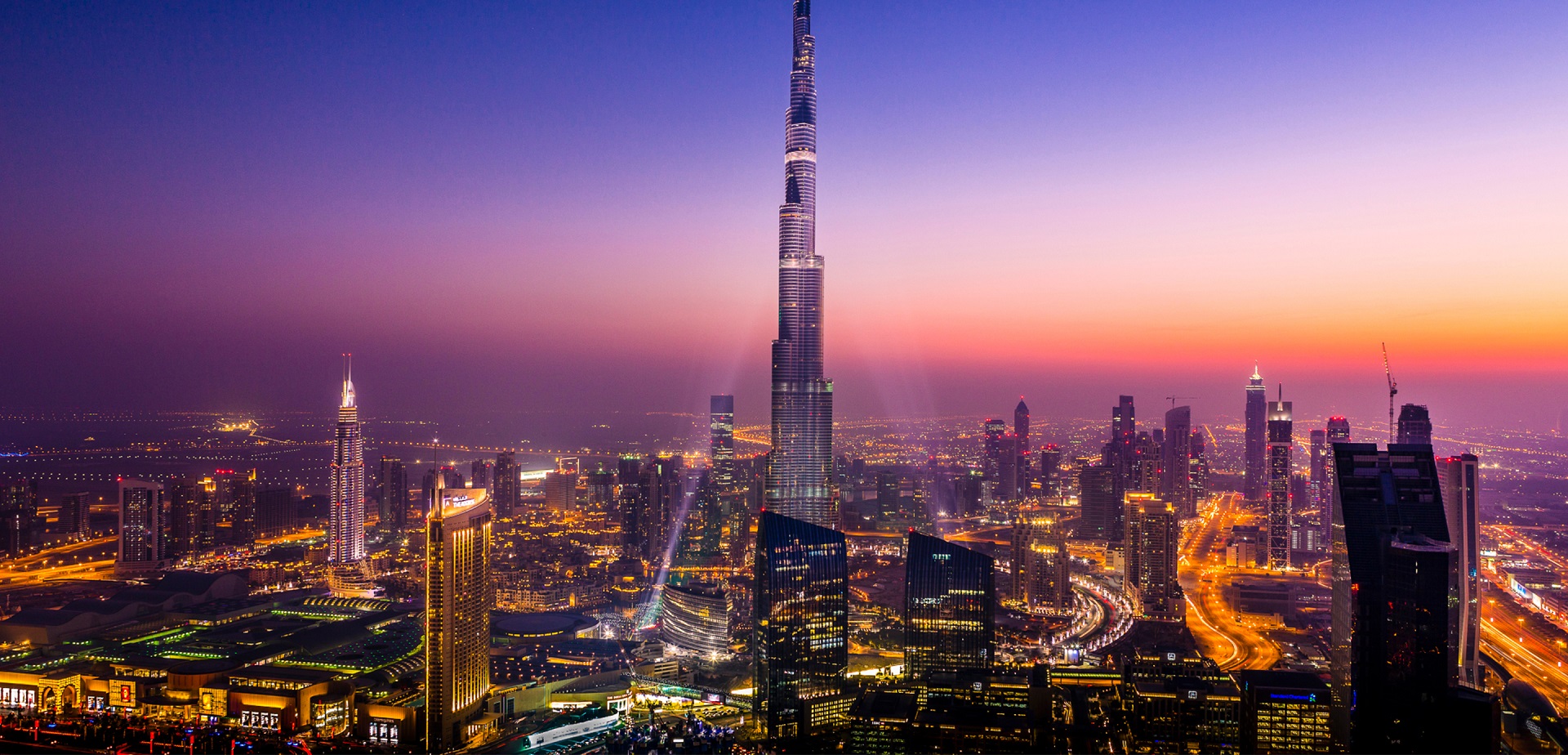 Market & Regulatory Insights

Accessing emerging markets
MENAT: Shifting dynamics and trends for 2022
After a period of global change and in a year where the Middle East will be in the international spotlight for its business and sporting events, this article explores the trends to watch.
Transition to net zero
Climate pressure within the region looks set to rise in the run up to COP27. For countries that have already embarked on a net zero pathway – for example the UAE, Saudi Arabia, and Bahrain – it's likely we will see increasing levels of detail as to how their targets and Nationally Determined Contributions (NDCs) will be met, especially over the next 5-10 years. It's important to note that, on average, 81% of greenhouse gas emissions in the Middle East come from energy1, meaning there is work to be done in the region – and an immense opportunity for transformation.
We have already seen additional commitments this year. Prior to its hosting of the first-ever Middle East and North Africa Regional Climate Week, Dubai announced its intention to achieve a 30% emissions reduction target by the end of 20302, which puts it ahead of the UAE-level target of a 23.5% reduction. This announcement builds on the earlier goal set last year of 100% clean energy in power generation by 2050 – a goal that is also ahead of the country-level target of 50% by 2050. Dubai has already made broader commitments related to environmental resilience and biodiversity protection. As part of its 'Dubai 2040 Urban Plan', Dubai plans to dedicate 60% of the emirate's land area to nature reserves and rural natural areas3.
Of course, with ambitious targets comes the need for support, both in terms of investment and financing as well as thought leadership.
At HSBC, we're committing $1 trillion to support corporates, institutions, and sovereigns on their transitions to net-zero, and we're also building our analytics capabilities, investing in tools to enable measurement, and participating in thought leadership initiatives to enable us to engage in meaningful dialogue with clients across industry.
IPO activity remains hot
Another trend we saw running through the second half of 2021, and which looks to continue into 2022, is increased IPO activity. Across the region, we're seeing a strong pipeline led by Saudi Arabia but with the likes of UAE, Qatar, and Turkey also contributing.
With specific reference to Saudi Arabia, the number of companies listed on the Tadawul almost doubled in 2021 compared to 2020, and the Saudi Capital Market Authority have commented that there are dozens more in the pipeline.4 Many of these are family businesses, as they reach a stage where they're looking to unlock value and put stronger governance and succession frameworks in place.
We're seeing a similar theme in Dubai and Abu Dhabi, and we expect an increasing level of activity in Qatar as the eyes of the world fall upon the country in the run up to the World Cup later this year.
We are also going to see the weight of KSA on MSCI and FTSE indices increasing this year, on account of GOSI/Hassana restructuring their holdings of blue-chip stocks listed on Tadawul. This will ultimately benefit ownership in the benchmark countries of KSA, UAE, Qatar, and Kuwait.
All of these factors present a unique opportunity for global investors, who have historically been underweight in terms of exposure.
Transformation agenda
We're also living through significant transformation in the region. Saudi Arabia's Vision 2030, for instance, continues to transform society, governance, and the financial sector. As part of its plan, the country aims to generate 50% of electricity from renewables by 2030. The NEOM smart city project, still in the planning phase, announced a US$5 billion renewable energy-powered green hydrogen plant project in July 20205.
The potential is significant and we're already seeing real progress being delivered. Take capital markets, for example. Regulatory reform to meet international standards has transformed the exchanges into user-friendly, safe locations for companies to list and investors to invest.
Across the region more broadly we're seeing the positive impacts, both culturally and economically, of the events that are taking place and attracting visitors from around the world. Dubai's Expo 2020 was an amazing achievement, and the aforementioned World Cup in Qatar will no doubt boost tourism in Qatar, with tickets already selling well. The associated infrastructure and investment into such events will provide a long-term boost to the countries' wider economies and ensure a lasting legacy for the region.
An optimistic outlook for the Middle East
2022 looks set to be a golden year for the Middle East and there is considerable cause to be optimistic about opportunities within the region and in its ability to attract interest and investment from overseas.
The increasing levels of development, efficiency, safety, and business friendliness in the region should be of huge appeal to newcomers and experienced investors alike. These attributes not only boost the attractiveness and investment potential of the region, but also generate huge optimism amongst business and political leaders within its countries.
Note: This article was authored prior to events in Russia/Ukraine.
To hear more from HSBC about opportunities in the region, listen to our podcast series, MENATalks, on 'HSBC Global viewpoint' available across all major podcast channels.