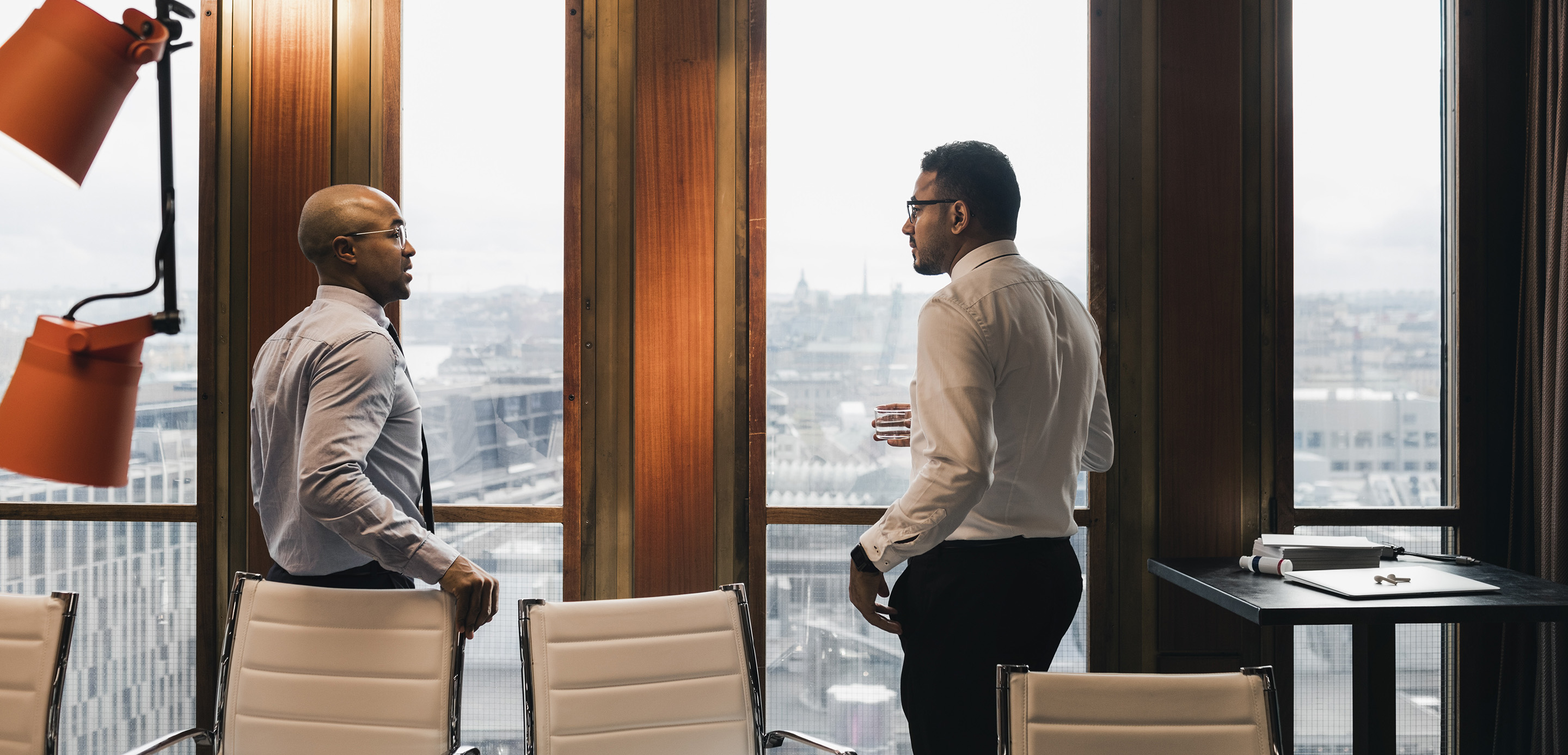 Market & Regulatory Insights

Emerging trends
Spotlight Asia Pacific
Industry/sector insights
QBE Insurance blazes a paperless trail with HSBC Omni Collect
Client profile
QBE Insurance (Singapore) Pte Ltd is a part of the QBE Insurance Group, which is listed on the Australian Securities Exchange. They are a trusted provider of client-centric insurance solutions that deal with an extensive range of scenarios- from complex risks to more simple and straightforward insurance needs.
The challenge
In the insurance industry, cheques and offline bank transfers have typically been the dominant method on essential transactions such as insurance premiums. This was no different for QBE, who were receiving over 3100 of these payments per month. Reconciling these was a highly manual process that took 500+ hours monthly (equivalent to the work of 2 full time staff). This left room for operational risks stemming from human error such as delayed payment collection, which would prolong the lead time needed to generate receipts and update policy holders on the status of their premium payments. Cash flow efficiency was also impacted, as received funds would generally only be credited to QBE's accounts after 2-5 days, depending on the backlog volume.
Additionally, the Singaporean government has recognised that the continued reliance on cheques has resulted in sub-optimal business processes, and is a major contributor to the relatively high cost of payments clearing and reconciliation. As such, they have made the move to eliminate corporate cheques completely by 2025. This has made digitisation a key agenda item for paper-intensive industries in Singapore.
As a result, QBE sought to digitise their collections processes. They observed that this would help to improve internal processes and deliver greater convenience to their policy holders while helping to advance the government's vision by completely eliminating cheques.
The solution
In 2022, QBE had developed an online payment collection solution, Payfast, where intermediaries could use QBE's agent portal to search for a policy, and check for outstanding premiums. They could subsequently trigger an email to customers containing a payment link to pay premiums, which are then automatically reconciled. However, as payment methods were limited to credit cards, QBE approached its banking partner HSBC Singapore to expand Payfast's capabilities with PayNow QR support.
Part of HSBC's Omni Collect proposition, PayNow QR allows customers to simply scan a QR code and pay QBE via PayNow, Singapore's real-time payment network, without the need to fill in any payment data. This is accomplished through the solution's API connectivity, which allows dynamic QR codes containing the amount owed by the customer to be generated and sent to them upon selecting PayNow QR as their preferred payment method on Payfast. Altogether, this provides greater speed and convenience on payments.
Each payment is credited to QBE's accounts in seconds, and comes with a reference automatically populated in the transaction data. This provides visibility on the origin of each payment, creating a fully automated reconciliation process. Payment status can also be checked in real-time via the solution's Status Enquiry API, helping provide instant query resolutions for intermediaries and customers on payments.
Through HSBC's understanding of our ambitions and array of digital solutions, we are thrilled to be able to realise a fully digital collections process ahead of the government's target of 2025. We see this as a key milestone in helping forge a path for the insurance industry in an increasingly paperless society.
The paper-to-electronic transformation has helped QBE save 500+ hours a month on managing collections with the addition of the PayNow option, helping their finance teams operate more efficiently
Enhanced customer experience for QBE's policy holders through a simple scan and pay payment process
Increased online payment adoption with both credit card and PayNow options
Enhanced partner experience as intermediaries no longer need to follow up directly with QBE on payment status and receipt
PayNow allows funds to be credited to QBE's accounts in seconds rather than days, boosting the efficiency of their cash cycles
The solution will ultimately allow QBE to achieve their goal of eliminating cheques completely well ahead of the government's 2025 deadline, establishing them as a trailblazer in the paper-intensive insurance industry
Transaction Banking
The landscape of transaction banking is changing.