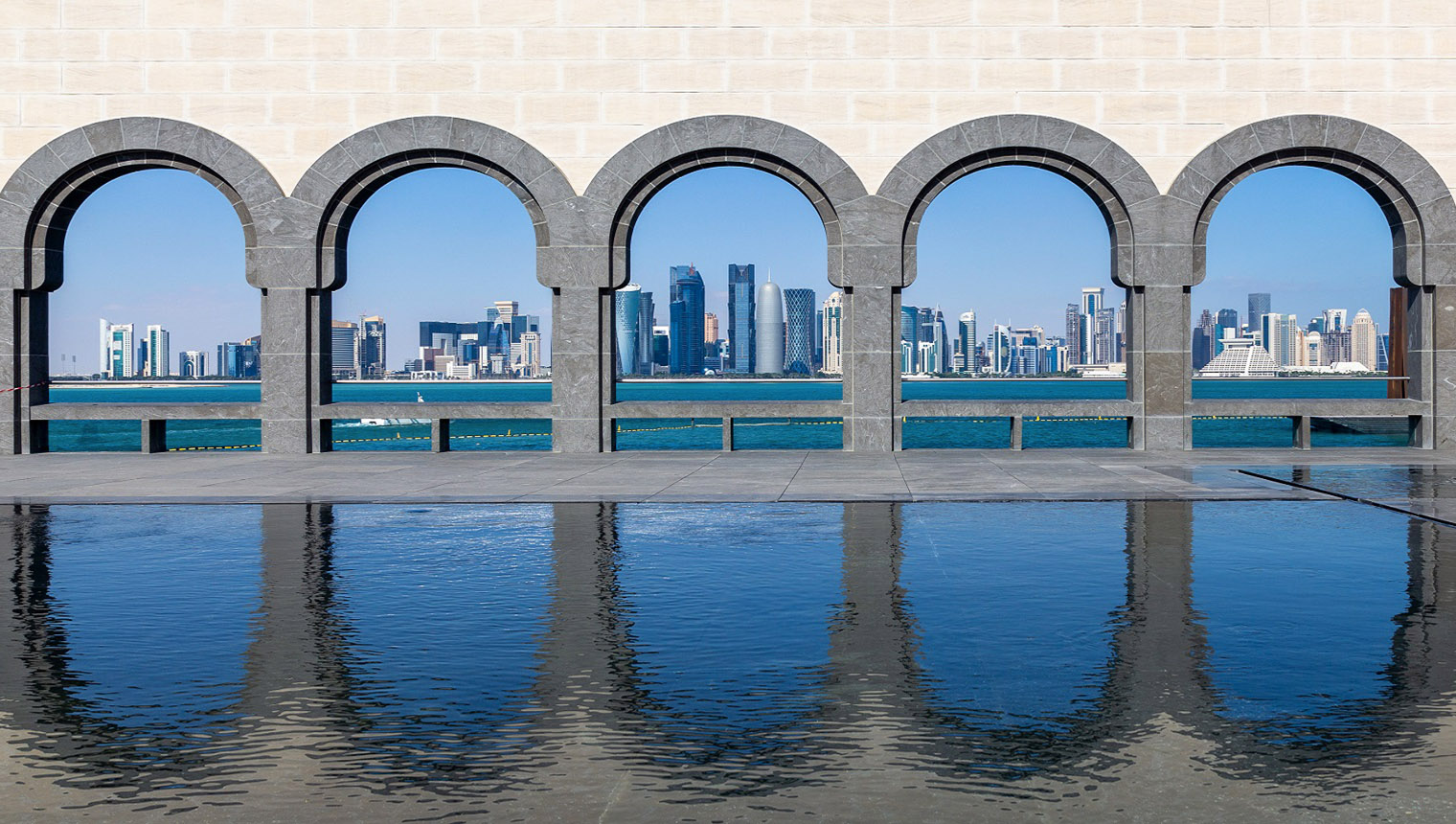 Market & Regulatory Insights

Accessing emerging markets
World Cup Qatar – one year to kick off
With less than a year to go until Qatar hosts the FIFA World Cup™, the long-lasting legacy of the tournament could be how it reshapes perceptions of the Gulf state.
Qatar is one of the world's great connectors. Located at the edges of Africa, Asia and Europe, it is an important hub for both international trade and travel. So it should be no surprise that the global pandemic created significant challenges in 2020, as it grounded planes and hit demand for goods.
But with much of the world gradually returning to normal, the focus is on an event that has been in the works for more than a decade – FIFA World Cup Qatar 2022™. This will be the first time that the Middle East has hosted a sporting event of this scale, and it will help reshape perceptions of the region, and its economy.
At HSBC's Global Emerging Markets Forum, we heard from the person in charge of ensuring that event is successful: H.E. Hassan Al Thawadi, Secretary General, Supreme Committee for Delivery & Legacy, and CEO, FIFA World Cup Qatar 2022 LLC. In an in-depth discussion, he described how the tournament is on track to be ready for the first kick off.
Economy and sustainability
From an economic perspective, the World Cup is an important part of Qatar's development plan, with a number of major infrastructure projects accelerated to be ready for the tournament. In addition to building stadiums for matches, key transport links, such as the new metro system, are already in place.
In terms of hard infrastructure, nearly all the necessary work is complete, said Mr. Al Thawadi. Investment in projects directly related to the tournament, he said, is as much as USD7 billion.
There are a number of business sectors that will directly benefit from the event. He highlighted tourism and hospitality companies, along with construction firms, as direct beneficiaries from the World Cup being held in Qatar.
Sustainability is a key consideration in the run up to the games. The country not only needs to be ready to receive a large number of visitors over a short period, but able to do so in a way that does not create an overhang in accommodation after the event is over.
Qatar is expected to receive more than 1 million World Cup tourists, which is a significant number for a country that has a population of 2.7 million. Mr. Al Thawadi described how developers were not encouraged to build new hotels for the tournament to avoid leaving excess rooms once the World Cup demand subsides. To supplement pre-existing supply, he said, some real estate developments will be used as temporary accommodation before becoming long-term housing.
The stadiums have also been built with the future in mind, as Qatar's relatively small population will not need so many large-scale venues after the event. Mr. Al Thawadi said that some of the stadiums would remain in place for future sporting events, while there are a variety of plans for the others. One could be transformed into a botanical garden. Another can be completely disassembled, with the land returned to the government. "We have assessed what facilities we need, and we have the flexibility to decrease the capacity to a level that is sustainable," he said.
A long-lasting legacy
When the World Cup starts late next year, it will be the result of years of hard work and planning. Although there will be an immediate economic boost due to the influx of visitors, perhaps the most important benefit the tournament delivers will be a level of global attention that Qatar has never seen before.
With the world's eyes focused on the Gulf State, many people will change their attitudes towards the country – as a nation that is capable of hosting one of the most important events in international sport. That could be the long-lasting legacy of World Cup 2022.
This material does not constitute Investment Research. It has not been prepared by HSBC's Research Department. This material represents the best estimates or approximation as at the time of compilation and is not a recommendation. Investors must make their own determination and investment decisions.
Accessing Emerging Markets
Visit our Accessing Emerging Markets homepage for more insights and how HSBC can support you.