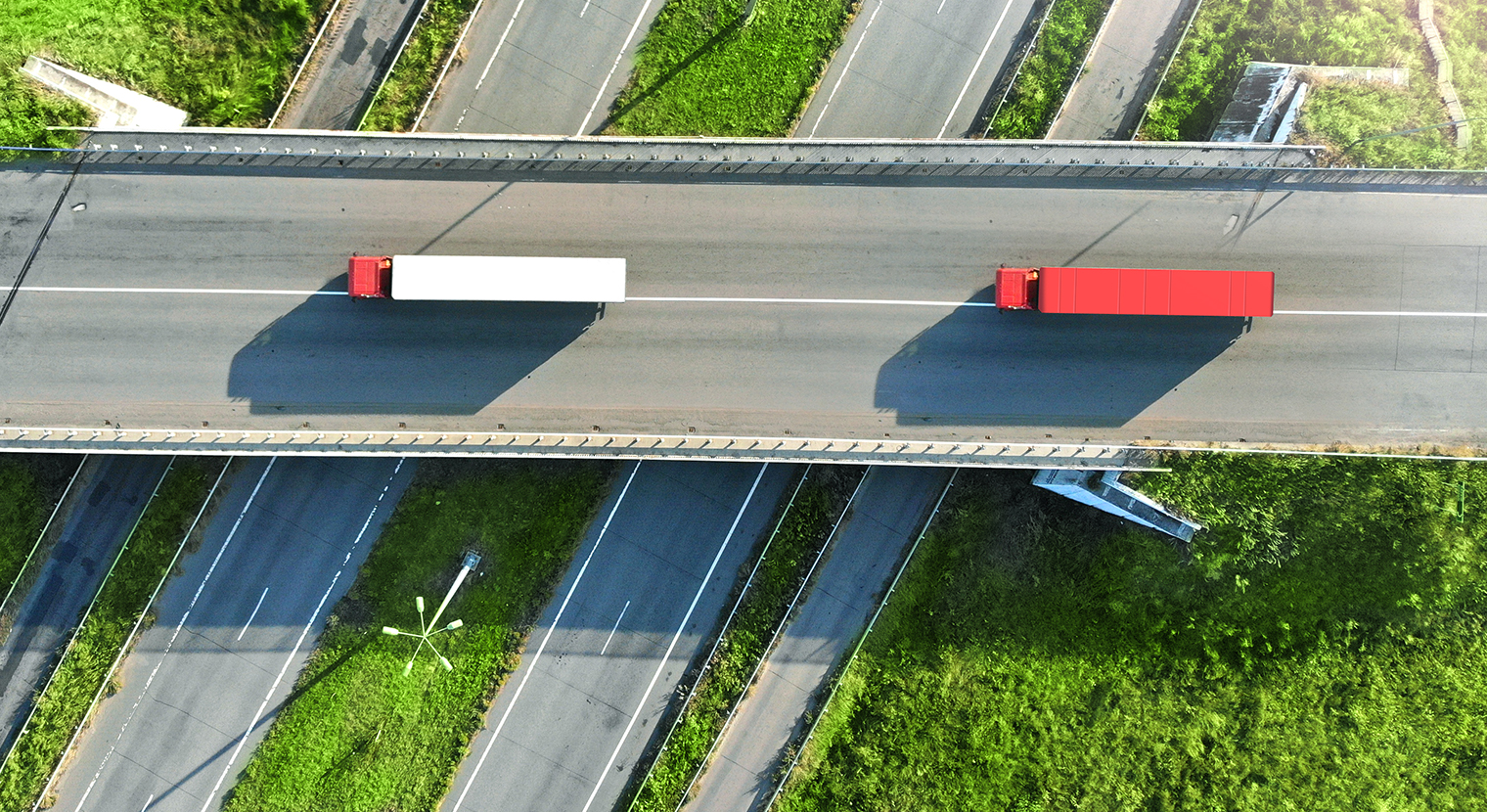 Sustainability

Environmental
Transition to Net Zero
The Future of Infrastructure
Electrification of trucks is accelerating
Manufacturers are stepping up ambitions.
Trucking is rapidly moving towards an electric pivot point. Long-haul freight transport is a significant emitter of greenhouse gases, meaning that decarbonising heavy goods vehicles (HGVs) is vital to meet global climate ambitions. Rising demand for freight adds greater urgency to the challenge.
When we last took a deep dive into the sector in May 2020, we concluded that, among available technology choices for the decarbonisation of heavy duty road freight transport, natural gas was the most mature in terms of commercial deployment, but that manufacturers and policies had begun to lean in favour of electrification.
Fast forward 24 months, and the direction of travel is clear. When natural gas is used in HGVs instead of diesel, the vehicles output 15 per cent less CO2 (per km) than their diesel counterparts, so natural gas engines are not a long-term solution.
Major manufacturers have accelerated their push on launching zero-carbon electric truck models, based both on battery and hydrogen fuel cell drivetrain technologies. Policy is evolving to support the shift, with the EU playing a leading role. Globally, policy is pushing both infrastructure development and vehicle transition via fuel standards, emission targets and incentives.
The transition is capital intensive, not least because dedicated charging or refuelling infrastructure needs to be built alongside new truck models. We note that manufacturers are embracing the transition by developing new products while proactively working to help solve infrastructure challenges.
Electric trucks represented less than 1 per cent of unit sales in 2021, well behind the equivalent rates for electric passenger vehicles. While we expect the proportion of electric sales in heavy duty to continue to lag that within the passenger car segment, we forecast a sharp rise in uptake post 2025 as new business models emerge and regulatory requirements become increasingly stringent. And with diesel prices now looking set to stay higher for longer, we see another catalyst to help drive fleet operators to embrace an electric future in trucking.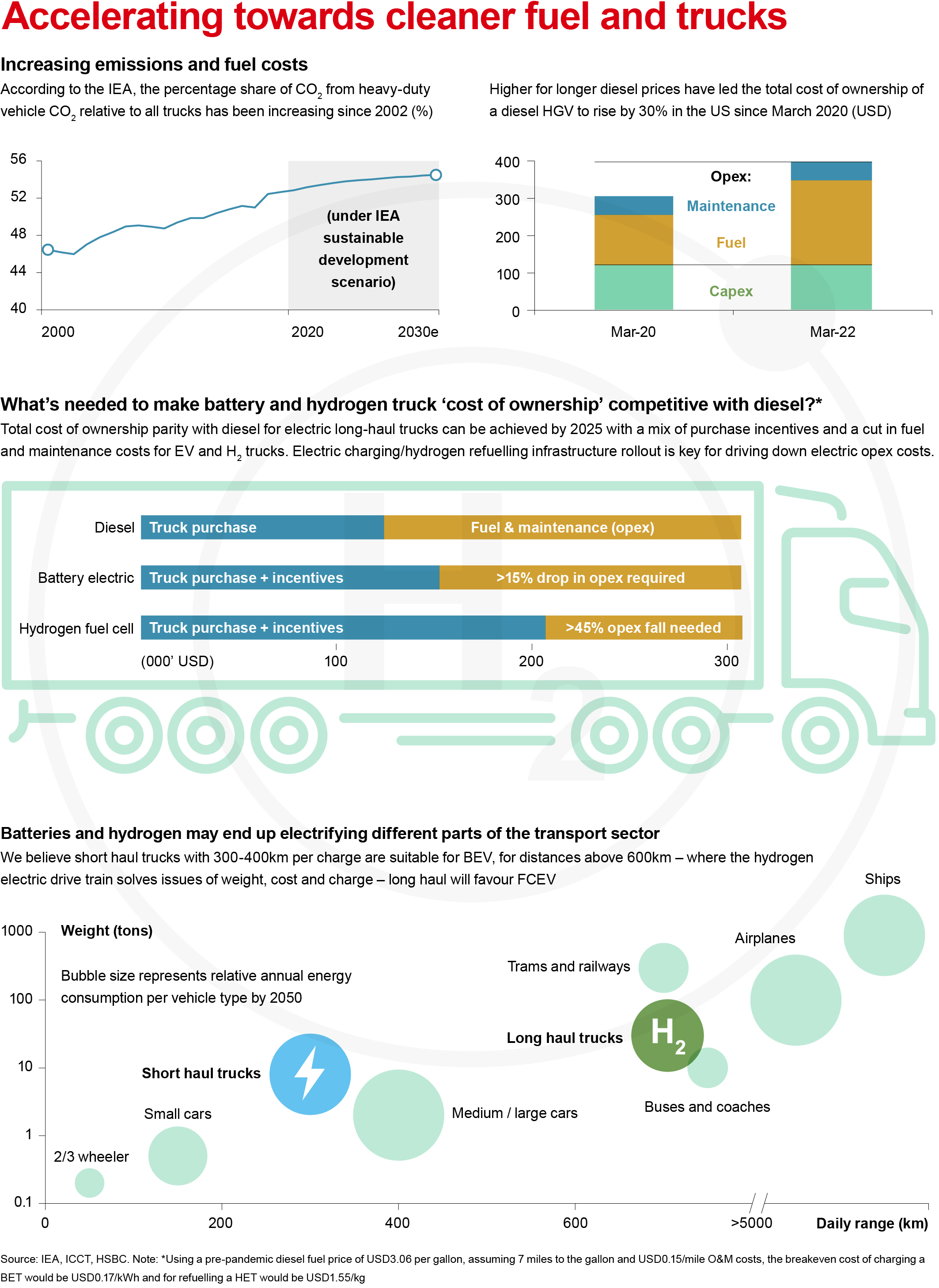 Global Research
HSBC Global Research provides information, insights and thought-provoking ideas.