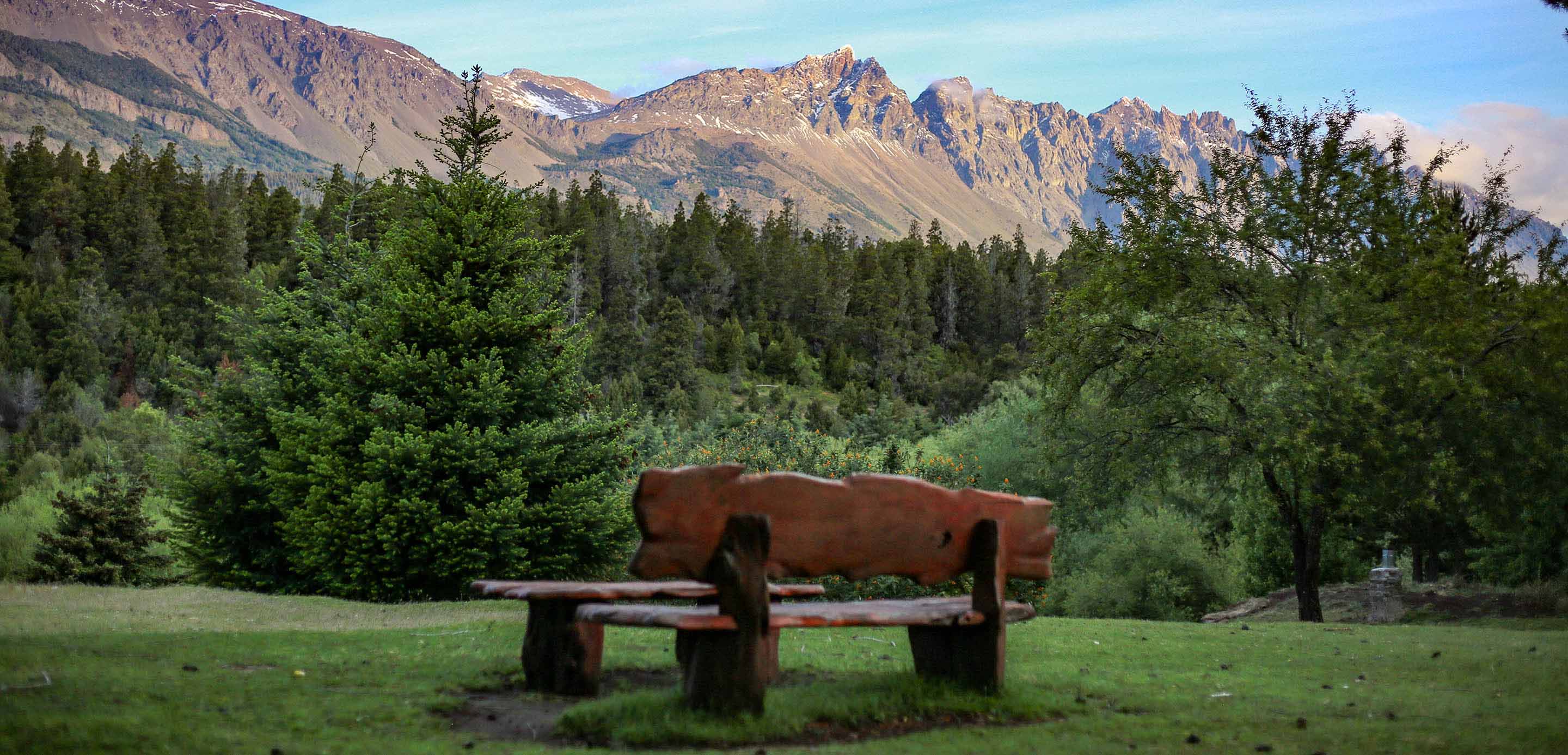 Sustainability

Understanding ESG
General Sustainability
Environmental
Fragile Planet 2022
Scoring climate risks: who is the most resilient?
A successful response to the climate crisis requires urgent action on a global scale, and all countries are affected. But some will fare better than others. Understanding the different risks and opportunities that countries face can inform better decisions by policymakers and investors alike.
In our latest 'Fragile Planet' report – the seventh in the series – we examine a sample of 77 countries to understand which are more resilient, and which more vulnerable, in the face of rising climate risks. We base our assessment on four categories of indicator:
Transition risks; how embedded carbon is in national economies
Physical risks; impacts such as rising sea levels, desertification, and more frequent extreme weather events
Governance; the policy, institutional quality, and financial strength needed to respond to climate risks
Green opportunities; how countries are placed to make economic profit from cleantech as the world decarbonises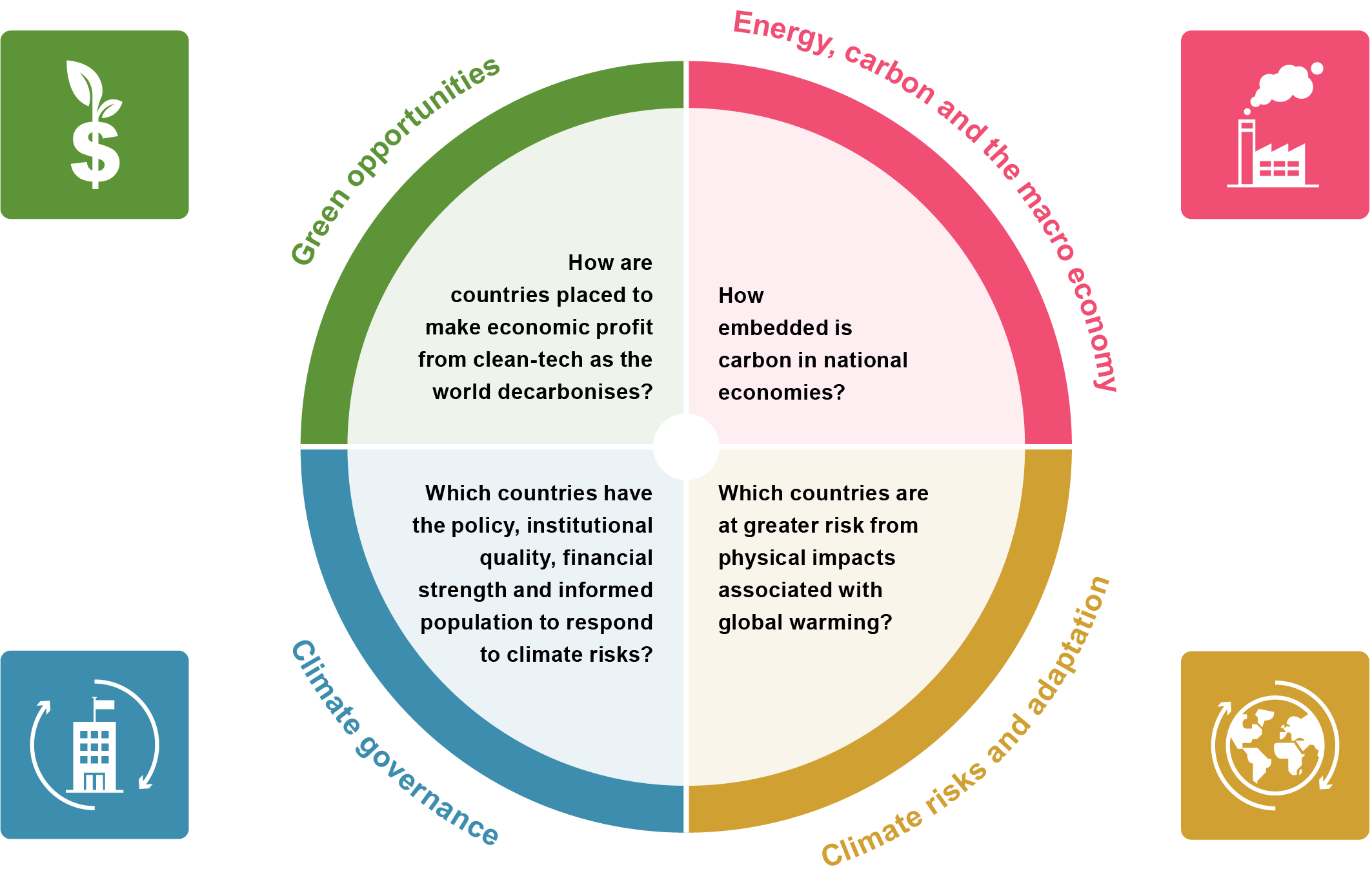 The most resilient countries overall are wealthy European nations, according to our rankings. Sweden leads, as it did last year, followed by Finland, Norway, France and Denmark. The highest placed non-European nation is the US, which ranks seventh.
The other end of the country ranking is dominated by emerging market and frontier market nations, with African, Middle Eastern and South East Asian nations particularly vulnerable, albeit for different reasons.
But we think it's important to go beyond the overall rankings and dig into the details. For instance, while emerging and frontier nations tend to be more vulnerable overall, emerging market countries such as Chile and China are ranked ahead of developed nations including Spain and Italy.
China is ranked relatively highly in part because no other nation is better placed to make economic profit from cleantech as the world decarbonises, according to our analysis. China has significant reserves and production shares of a number of key minerals used to make low-carbon technology such as electric batteries, solar panels and light-emitting diodes - and also has strong industrial potential to produce clean technology. Indonesia also holds significant reserves of key commodities, while other Asian nations including India and Japan have the potential to benefit from cleantech more broadly.
A further nuance underlined by our analysis is that relatively resilient regions still face acute climate risks in certain areas. Europe is particularly exposed to rising temperatures. Of the 20 countries experiencing the largest increases in temperature in our sample set over recent years, 19 are European. The average temperature in the Czech Republic for the decade 2011-20 was 0.85˚C higher than for the period 2001-2010.
Even highly-ranked nations also contend with their own idiosyncratic challenges. The US, for instance, is one of the 10 most vulnerable markets when it comes to the number of people affected and inflation-adjusted dollar damage costs associated with extreme weather events in the past decade. There was a 300% rise in the number of people affected by extreme events in the country during the period 2012-21, compared with 2002-11.
Overall, our analysis underlines the need for urgent climate action. Further technological innovation, economic support and policy delivery far beyond present levels are vital to achieve lasting cuts in global carbon emissions as well as prepare for rising temperatures and related consequences. Some countries need to prioritise climate mitigation, while for others adaptation is critical, given their exposure to physical climate impacts.
However, the potential opportunities should not be underestimated either. Those countries and companies who act quickly and radically have the potential to better protect society, build resilience, and profit from a transition to cleaner, low-carbon technology. We hope our analysis will help investors better understand the nuances of the climate risks and opportunities that lie ahead.
First published 27th March 2022.
Would you like to find out more? Click here to read the full report (you must be a subscriber to HSBC Global Research).
Global Research
HSBC Global Research provides information, insights and thought-provoking ideas.