Innovation & Transformation
Digital payments for a digital world
As businesses across Asia-Pacific go online, they need to offer customers the full range of digital payments.
The trend for payments is clear: the world is going cashless. Coins and banknotes are set to play a smaller role in increasingly digital economies, where smartphones and ecommerce have radically changed consumer preferences and buying behaviour. Online purchases are only going rise in importance, with Asia Pacific's ecommerce sales expected to nearly double by 2025 to USD2 trillion1.
When shopping, people are no longer just interested in the product or service on offer, but the entire experience that goes with the purchase. In other words, convenience, speed, and personalisation are no longer optional extras.
A key part of this experience is being able to accept multiple payment methods. There are now a wide range of new ways to pay for goods and services – from e-wallets and contactless credit cards to Real Time Payments (RTP) via QR Codes. The COVID-19 pandemic, which boosted demand for online shopping and raised hygiene concerns for cash, accelerated the already fast adoption of digital payments. Across Southeast Asia, the cashless payments adoption rate is already 85 per cent, for example2.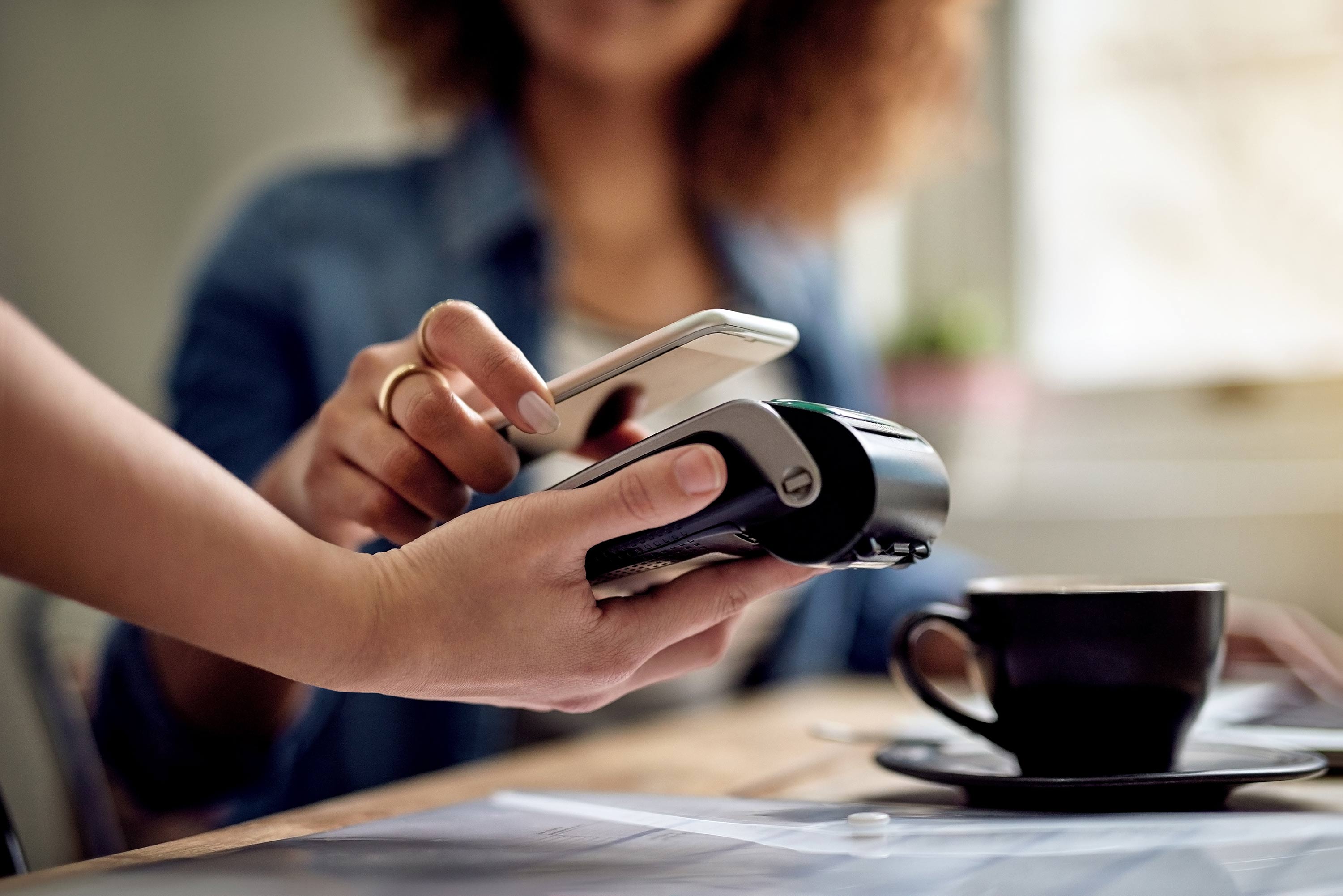 In practice, going live with multiple payment platforms can be hard work. Not only will a merchant have to sign agreements with each service provider, they also need to connect their system to the payment platform, and keep up with updates and other changes. All of this, can be both costly and time consuming. The challenges are even greater for larger companies that operate in several countries, as it will have even more relationships with service providers to manage.
HSBC Omni Collect - one-stop digital collections
To make sure that our clients are able to leverage the opportunities provided by digital payments, we created Omni Collect, a one-stop solution* that allows you to offer multiple payment options – across cards, bank transfers, real time payment transfers and e-wallets - to consumers. A simplified setup process helps customers to start receiving collections consolidated into one centralised account quickly. Businesses benefit from reduced paperwork at the outset, while consumers can enjoy a seamless digital collection experience.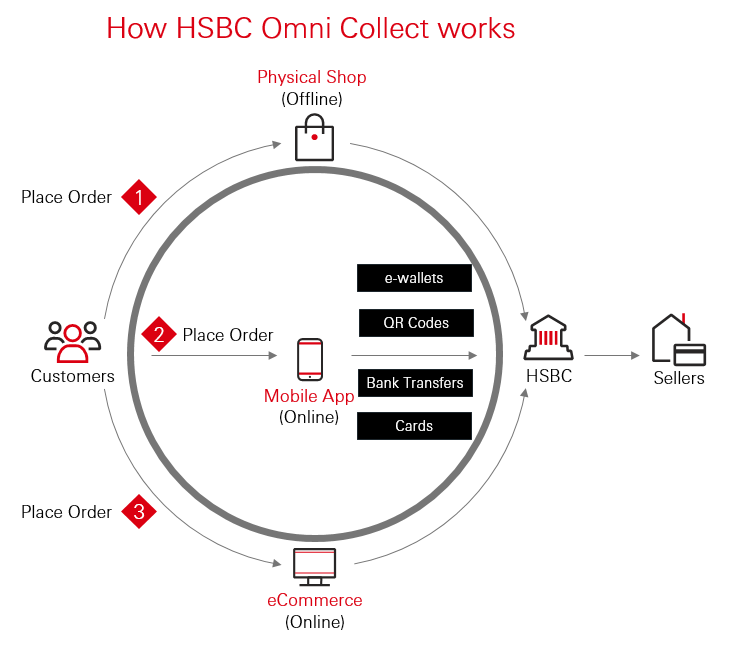 There is a working capital benefit too, as Omni Collect consolidates all the collections and credits in a single account. With consistent reporting, a business can use the solution to reconcile their collections faster and make more-informed decisions on how to deploy their funds.
This year, more than 4,000 organisations across Asia Pacific have used HSBC Omni Collect to accept over 17 million eCommerce and digital payments, with collections totalling USD 1.5 billion smoothly processed.
Omni Collect is standardized across the region. The merchant only needs to connect with HSBC via APIs, which links them to the best-in-class service providers in each of the local markets, including real-time payments platforms.
It is currently available in 10 Asia-Pacific markets: Australia, mainland China, Hong Kong SAR, India, Indonesia, Japan, Malaysia, Singapore, Thailand, and Vietnam.
HSBC Omni Collect Portal – driving constant innovation
Omni Collect is already a widely used product across the region.
HSBC Omni Collect Portal is centralized digital platform and that gives customers visibility as well as actionable insights and information that would help them better manage not just receivables but also broader business.
At HSBC, we understand that in a rapidly evolving market, our customers need solutions that use the latest technology. As such, we have launched the Omni Collect Portal, which uses a single sign on a merchant portal for multiple payment methods.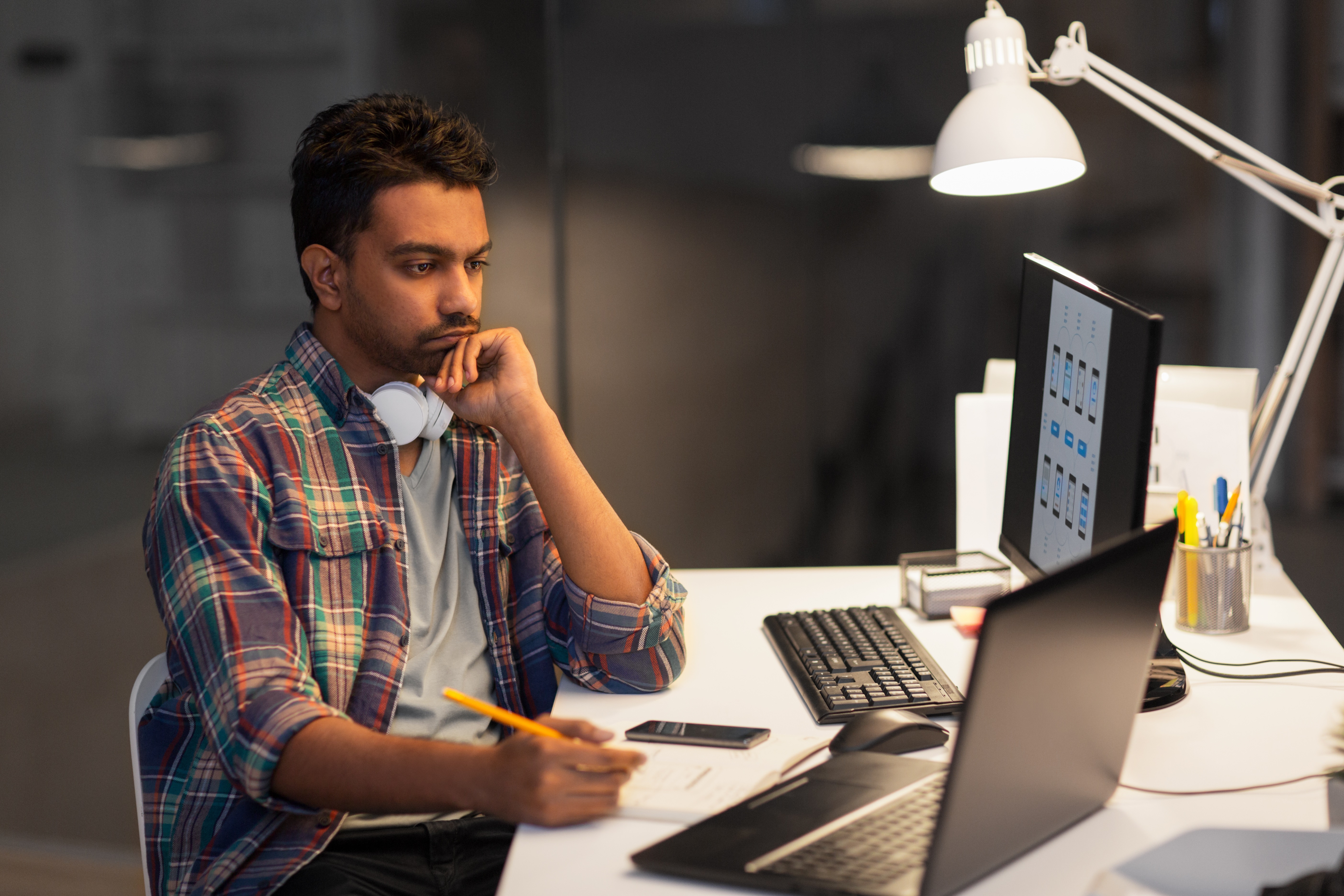 In addition to the above, the Omni Collect Portal solution is connected with HSBCnet / Connect enabling customers to:
Enjoy better control and visibility across all payment methods
Generate rich data that can be analysed to better inform decision making
Get a single view of collection at the level of a market, a region, or even globally
As the first international bank to offer this solution across Asia, we are at the forefront of an exciting payments revolution in the world's most economically dynamic region. We will continue to improve HSBC Omni Collect to ensure it addresses our clients current and evolving collection needs.